National
Victoria records 10 new COVID-19 cases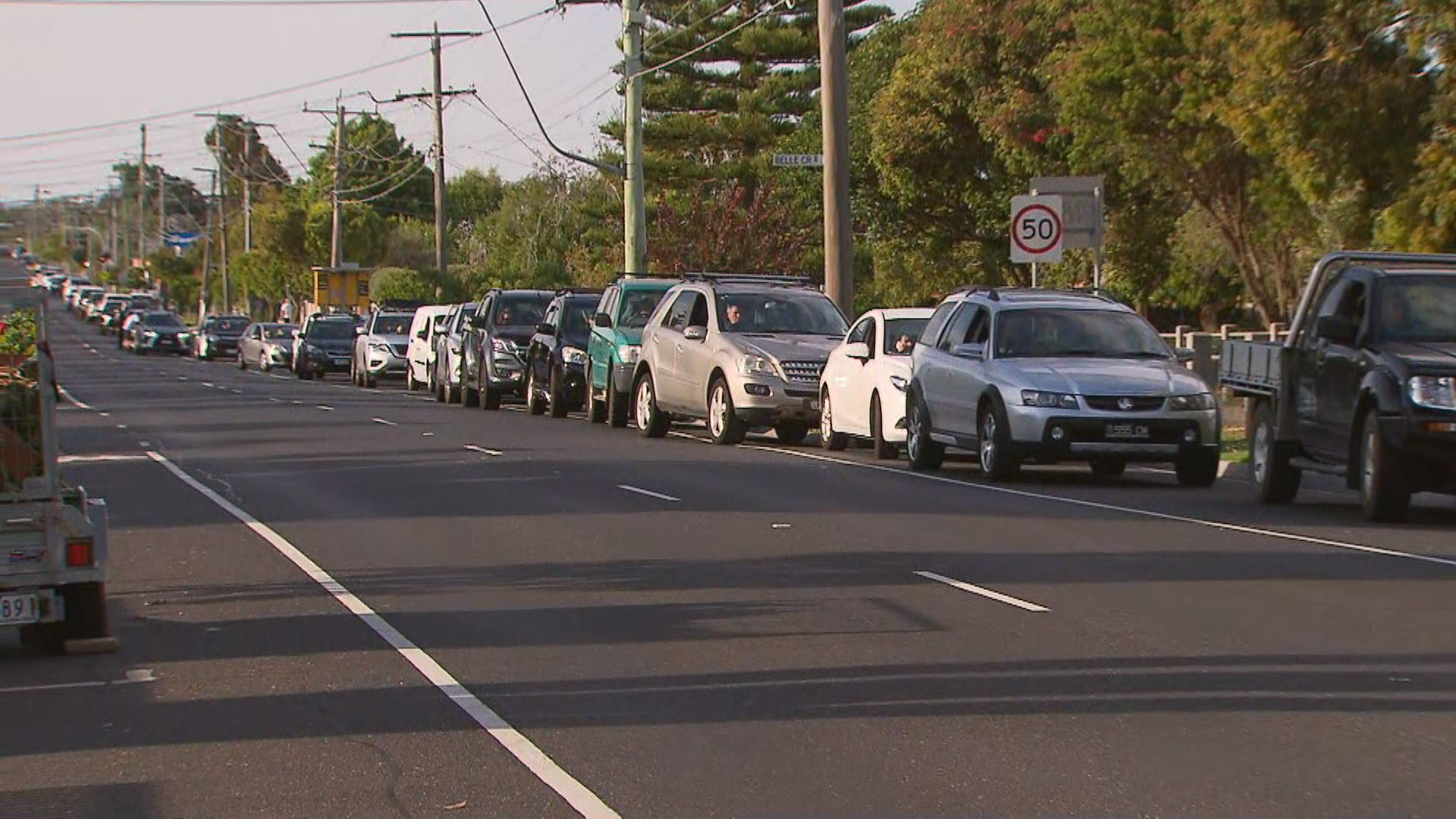 Victoria's border has slammed shut to NSW, with residents told they'll be turned away if they try to enter.
The hard border was enforced from midnight to stop the spread of COVID-19, after Victoria recorded 10 new local cases of coronavirus yesterday.
Those who managed to get across before the deadline now must get tested and then isolate for 14 days.
The surge of people needing testing has pushed clinics beyond their capabilities, with many having to turn people away yesterday after pushing past capacity.
NSW couple flee officers at Melbourne Airport
Long queues are already snaking back from Victorian testing clinics this morning, with many worried they will again be turned away.
In Parkdale, cars were banked up more than a kilometre at 8am AEDT, even though the clinic did not open until 9am.
Some of those waiting in line told 9News they had been in line yesterday for five hours and could not secure a test due, so they were getting in early.
Victoria's own coronavirus outbreak has risen to 29.
Testing stations forced to close early
Yesterday several southeastern testing stations were
forced to close early
, with dedicated frontline staff simply unable to meet the demand of people urgently seeking a COVID test.
Late yesterday the Health Department confirmed another two COVID cases had emerged in Victoria with clear links to existing infections that were seeded at the Smile Buffalo Thai Restaurant earlier this week.
The two new positive cases dined at the restaurant on December 21 before travelling into southern NSW where they learned of the outbreak and got tested before returning home.
Because the new infections were identified in NSW they will only be officially added to Victoria's tally on Saturday, bringing it to 10.
Authorities are yet to pin down who started the outbreak.
"Until we identify the absolute index case and its connections to every other case, of course we remain concerned," COVID Testing Commander Jeroen Weimar said.
Health Minister Martin Foley is almost convinced it came from interstate.
More than 70 close contacts are isolating in Melbourne