National
Flash flooding predicted as Cyclone Kimi edges closer to land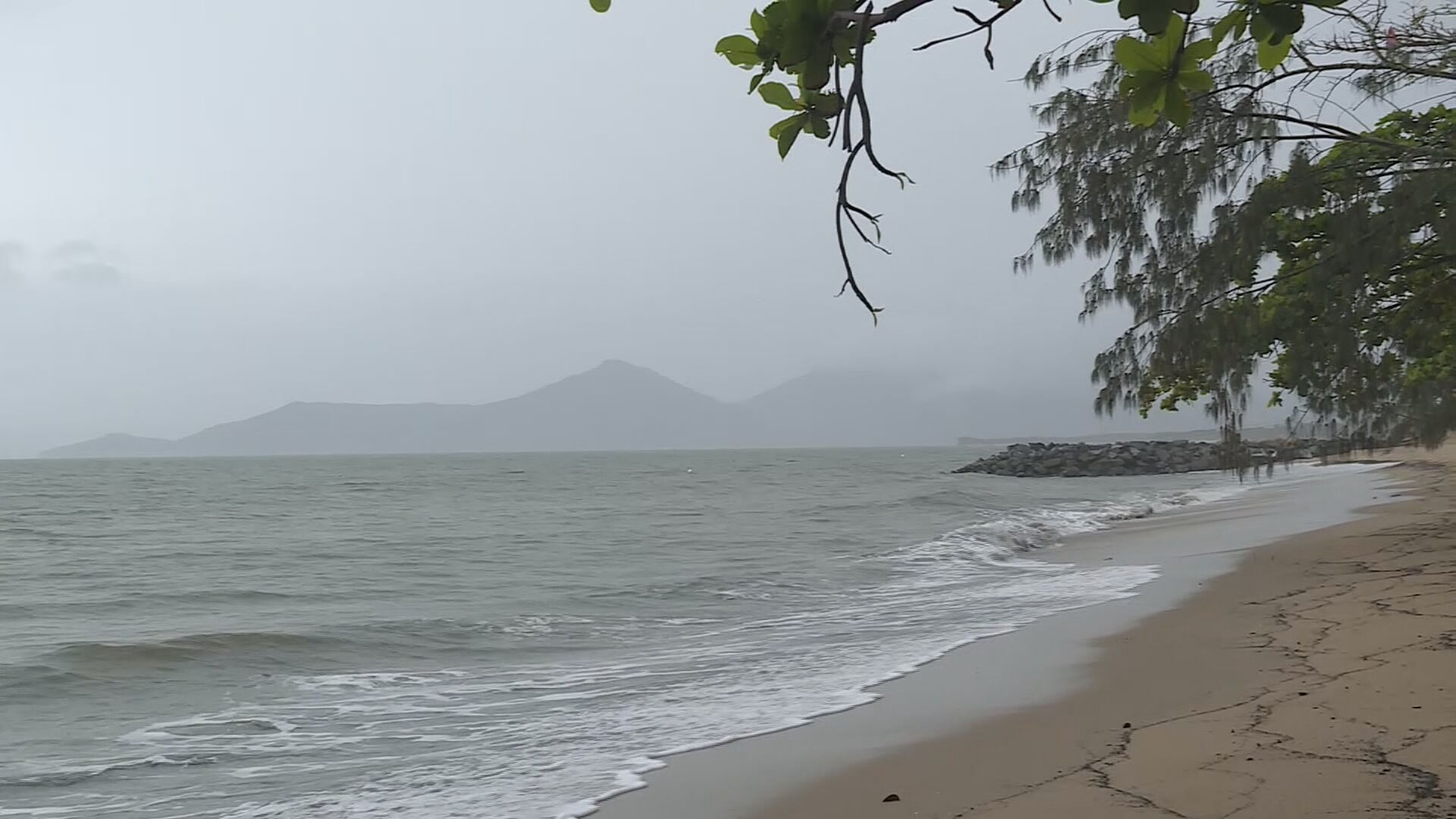 Heavy rainfall and flash flooding is expected to smash either side of Townsville overnight as Tropical
Cyclone Kimi
edges closer to land.
The storm has been tracking southwards down the coast today. The latest mapping predicts Kimi will continue on that path tonight before making a U-turn tomorrow and running parallel back up the coast, leaving hundreds of thousands of people from Innisfail down to Bowen on high alert.
"There's going to be a lot of rainfall so of course the key message is if it's flooded forget it," Premier Annastacia Palaszczuk said.
"If you don't need to be on the roads tonight, don't be on the roads tonight."
Winds from Kimi are expected to reach up to 150km/h.
The cyclone intensified to a category two storm today, but experts have predicted it to climb up the scale with with more areas potentially in its path as it moves south.
"We're not ruling out a crossing of cat two because there is such a high uncertainty with this system," a Bureau of Meteorology spokesperson told 9News.
The cyclone's expected path changed a dozen times throughout today.
Residents from Innisfail to Ayr — including Lucinda, Palm Island and Townsville — were alerted this morning that they were in the warning zone area as Kimi tracked south-east.
The cyclone was initially due to hit Port Douglas just after breakfast today but turned south, hugging the coastline and threatening towns with strong winds and heavy rain.
Innisfail felt Kimi's presence more than most today, forcing preparations into overdrive.
"We're just ensuring that our teams are all ready and available in those southern areas," Eleanor Rosam from the State Emergency Service said.
Further south at Cardwell, locals were not leaving anything to chance.
"You don't know, this could end up intensifying, it could end up and down the coast for another week, but you know, you just have to roll with the punches," local Sharon Cameron said.
It marks 10 years since Cardwell residents were preparing for a category five system — Tropical Cyclone Yasi.
The damage near unimaginable and absolutely unforgettable.
"The destruction was enormous, as you can imagine. There wasn't a leaf left on any tree," Caldwell local Warren Stahel said.
Ms Palaszczuk urged all Queenslanders living between Innisfail and Ingham "to be listening to their radio" and to make preparations for violent, potentially deadly, weather.
Parts of south-east and central Queensland will also feel the effects of Kimi, with torrential rain and flooding forecast.
"We do expect there to be a lot of rain coming with this cyclone," Ms Palaszczuk said.
A
tropical cyclone
warning is current in areas between Port Douglas, Cairns and Townsville.
Far North Queensland braces for Cyclone Kimi
Restrictions set to ease as Brisbane's outbreak appears contained
Potentially dangerous flash flooding will be a risk, and extremely high winds are expected.
"We want everyone in these regions up north to be listening to their radio," Ms Palaszczuk said.
"If it's flooded, forget it," she said, warning of the danger of trying to escape or cross rising waters.
Major river flooding could occur in the Herbert, Murray and Tully River catchment areas, which are already described as "saturated".
Severe thunderstorms are predicted for today, going into tonight, potentially bringing intense rainfall, damaging winds and large hail.
There is also a flash flooding risk for the south-east and parts of central Queensland.
Queensland Police Minister Mark Ryan warned of storm tides predicted between areas of Yarrabah and Cardwell.
"If you're on the coast there, be prepared."
Mr Ryan said anybody in Kimi's firing line should secure property, trampolines, sheds and outdoor furniture.
"It is very important you have a plan," he said.
"Be very, very careful about the intense rain that could come in south-east Queensland because it could bring that flash flooding."