National
Far North Queensland on cyclone watch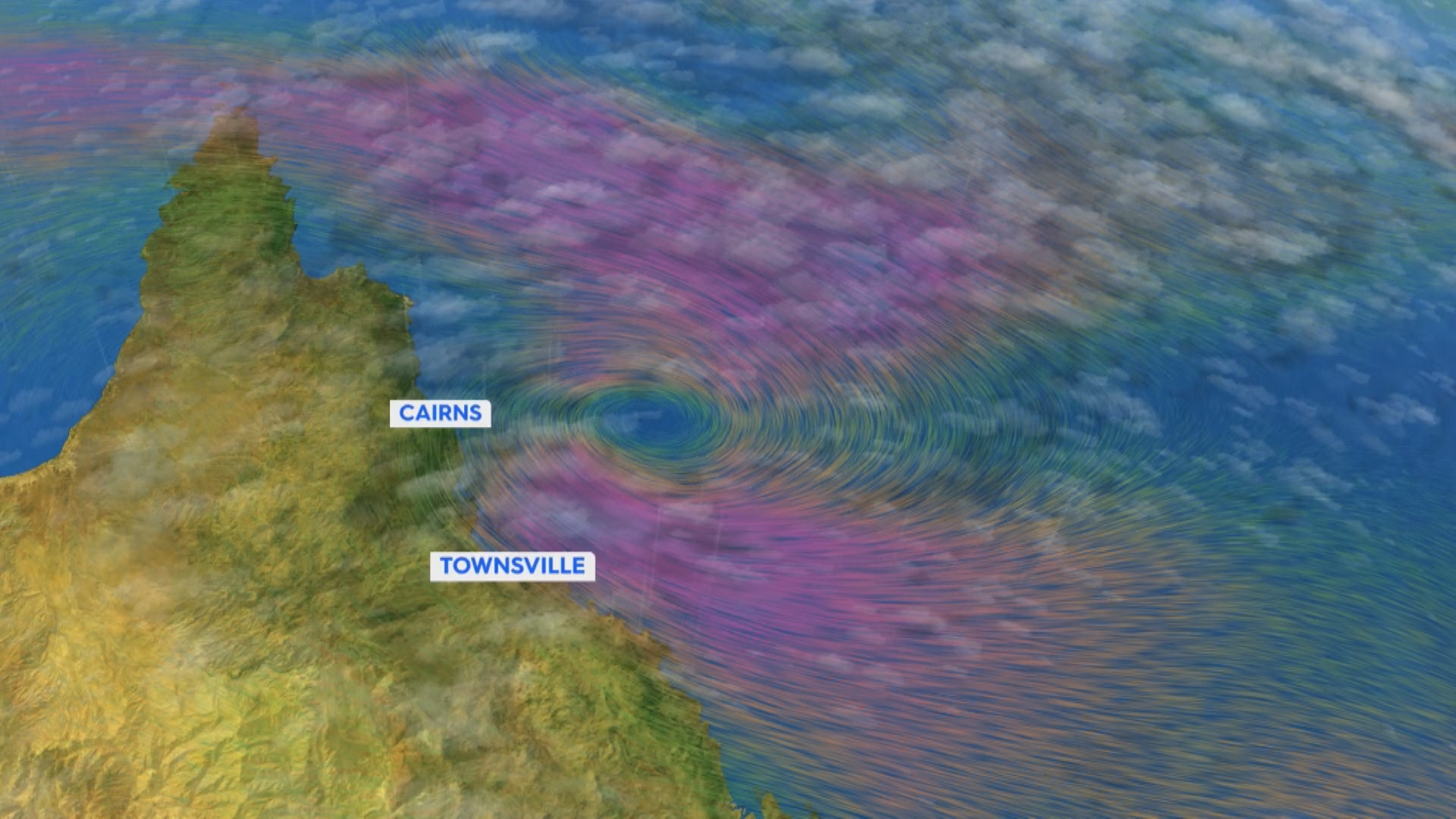 Far North Queensland is on
cyclone
watch this morning as a tropical low threatens the coast of Cairns.
Residents between Cape Flattery and Lucinda, including Cairns, have been put on high alert as
torrential rain and damaging winds
and flooding are forecast to lash the area.
The system is threatening to develop into a Category 1 tomorrow and Category 3 by Wednesday.
Senior Meteorologist from the Bureau of Meterology (BoM), Jackson Browne told Today the cyclone was "pretty slow moving" as it was about 250kms south-east of Cairns.
Mr Brown said it would remain "stationary" today until Thursday morning.
"All the modelling at this point is that it won't cross the coast and swing out to open waters of the Coral Sea by Thursday," he said.
08:00 EDT
08:05 EDT
08:10 EDT
08:15 EDT
08:20 EDT
08:25 EDT
08:30 EDT

"We will have a developing cyclone bringing in lots and lots of rainful to the tropical north."
Residents between Cape Flattery and Lucinda, including Port Douglas, Cairns, and Innisfail, have been advised to consider what action they will need to take if the cyclone threat increases.
Adelaide

Brisbane

Canberra

Darwin

Hobart

Melbourne

Perth

Sydney
Across the rest of the eastern states it will be partly cloudy and mostly sunny.
There will be a slight chance of a shower during the afternoon and evening in Brisbane.
Showers and a possible storm are expected to hit Perth.
For cyclone preparedness and safety advice, visit Queensland's Disaster Management Services
website
or for emergency assistance, call the Queensland State Emergency Service (SES) on 132 500.