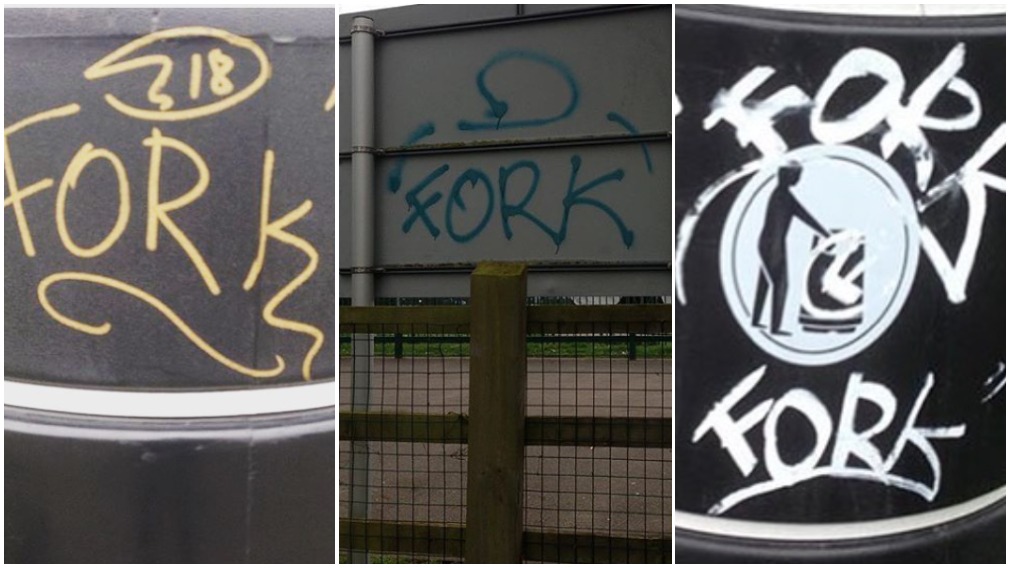 What the fork? Police hunt Windsor graffiti vandal
A manhunt is underway for a mystery graffiti artist who sprayed the word 'fork' nearly 150 times across Windsor, just days before the royal wedding.
Images, posted to an Instagram page, show the unusual choice of tag splashed across road signs and walls where Prince Harry and Meghan Markle's coach will travel through on the day of their nuptials.
Locals have taken to social media to describe the chronic tagging as a "forkin' nuisance". (Instagram @forkgraffitiwindsor)
Several locals have reportedly taken to Facebook to express their disdain for the unknown offender, dubbing them a "forking nuisance".
Thames Valley Police are now investigating, with officers tallying the full cost of the vandalism so they can slap the culprit with a cleaning bill.