World
US coronavirus death toll surges past China's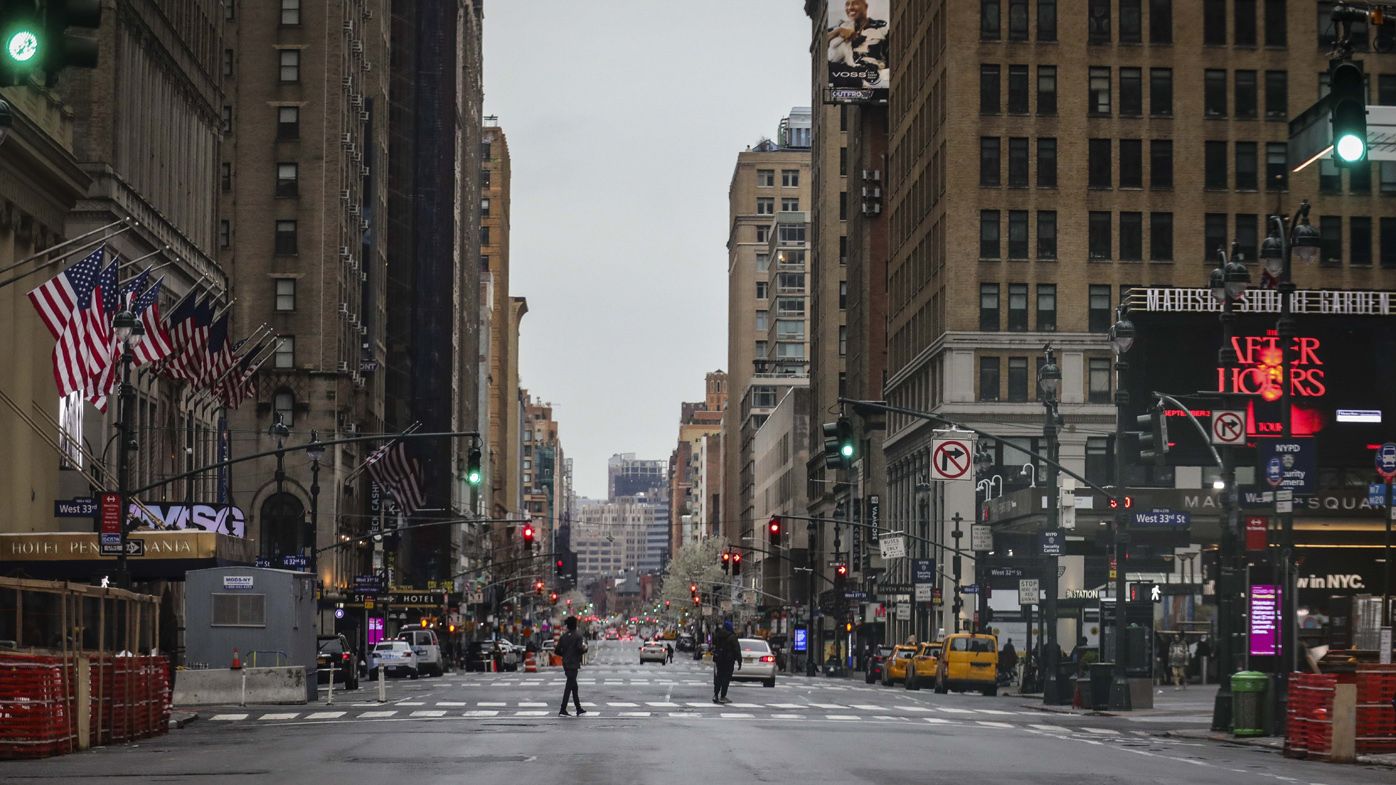 The
US death toll from the coronavirus has climbed past 3500, eclipsing China's official count
, as the deepening crisis in New York hit close to home for the governor when he disclosed that his brother, CNN anchor Chris Cuomo, has become infected.
"But there's a lesson in this," Governor Andrew Cuomo said of his 49-year-old brother, now quarantined in his basement. "He's an essential worker, a member of the press so he's been out there. If you go out there, the chance that you get infected is very high."
Elsewhere around the world, hard-hit Italy reported that the infection rate appears to be levelling off and new cases could start declining but that the crisis is far from over.
Spain, too, struggled
to fend off the collapse of its hospital system.
Vladimir Putin's Russia moved to crack down on quarantine violations and "fake news" about the outbreak.
And China edged closer to normal as stores in the original epicentre city of Wuhan began reopening.
Worldwide, more than 800,000 people have been infected and more than 40,000 people have died, according to a tally kept by Johns Hopkins University.
READ MORE:
More beds, staff, supplies to fight coronavirus
Italy and Spain accounted for half the deaths, while the US had about 3550 by midday, overtaking China's official toll of about 3,300.
New York was the country's deadliest hot spot, with about 1550 deaths statewide, the majority of them in New York City.
China on Tuesday reported just one new death from the coronavirus and 48 new cases, claiming that all new infections came from overseas.
Dr. Takeshi Kasai, the
World Health Organisation
's regional director for the Western Pacific, cautioned, however, that the risk in Asia and the Pacific "will not go away as long as the pandemic continues".
"This is going to be a long-term battle and we cannot let down our guard," Kasai said.
"We need every country to keep responding according to their local situation."