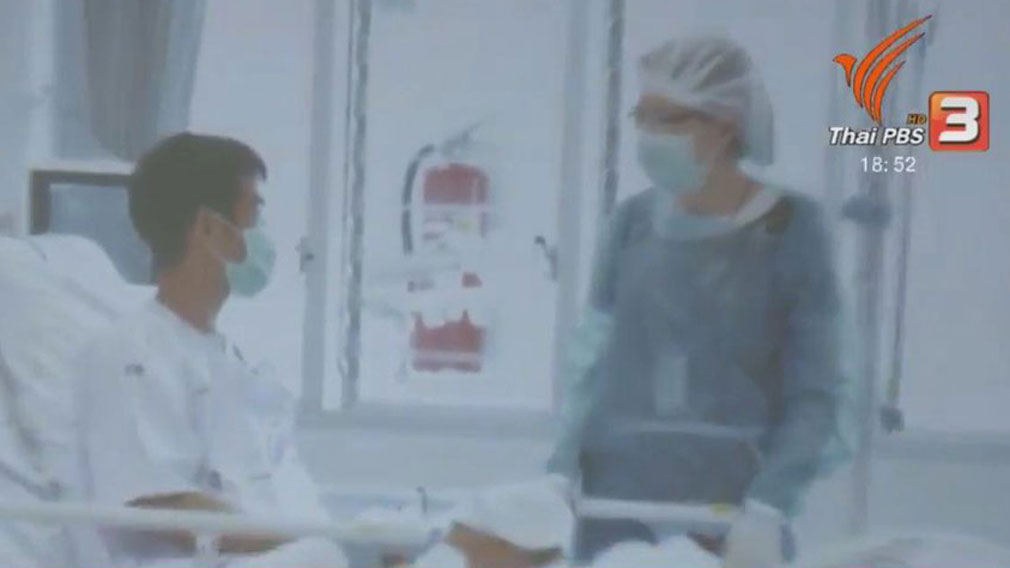 Thai cave rescue: First footage of rescued team in hospital released
The 12 soccer boys and their coach trapped in a cave for 18 days in Thailand will need to stay in hospital for at least the next week, as the first footage of them since they were freed is released.
Video played on Thai television shows a number of the boys in hospital beds, wearing masks and being treated by doctors.
They wave and smile at the camera, and most appear to be in a reasonably good health.
The first footage of the boys since their release from hospital has been released. Picture: Twitter
The boys smile and wave. Picture: Twitter
Parents wearing yellow shirts look through a glass window at their sons in hospital. Picture: Twitter
The Director of Chiang Rai Hospital said the group will need to stay in hospital for seven to 10 days, and will need a further month at home to recover, Sky News reports.
The whole team is recovering well and is out of danger, even though they have lost an average of two kilograms due to spending nine days in the cave without food.
Doctors said that three boys have shown mild symptoms of pneumonia and one is being treated for a cut on his right leg.
The boys are in reasonably good health, doctors say. Picture: Supplied
They will need to stay in hospital for at least the next seven days. Picture: AAP
Ophthalmologists are checking the boys' eyesight after they spent such a long time in the dark.
The team - called the Wild Boars - have been provided with a soft diet such as rice and chicken, in addition to vitamin supplements.
The first four boys to come out of the cave on Sunday could be given a more diverse dinner on Wednesday.