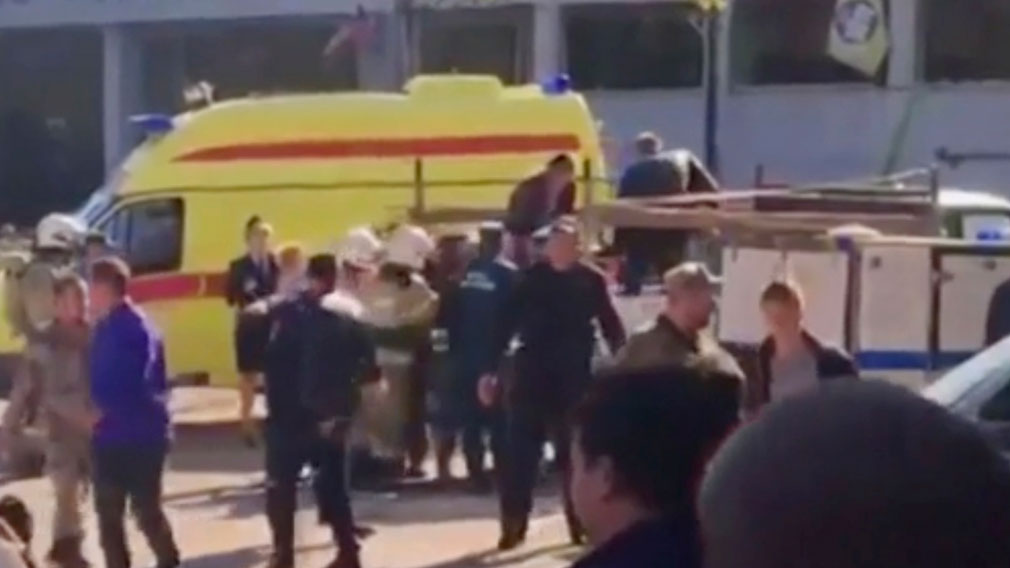 Ten killed after bomb explodes at Crimea college
At least 10 people have been killed and dozens injured at an explosion at a college in Crimea.
An "unidentified explosive device" detonated at the college in Kerch in eastern Crimea.
Reports suggested it was a gas canister but the Kremlin said it could have been a terror attack.
Russian officials said it may have been a terror attack. (AAP/Kerch fm)
Investigators said the device was "filled with metal objects" and it detonated in the dining area.
Dmitry Peskov, spokesman for Russian President Vladimir Putin, told reporters that officials are investigating.
He did not elaborate.
Russia has annexed Crimea from Ukraine in 2014, a move that triggered Western sanctions.
With AP