World
IS leader 'killed in raid'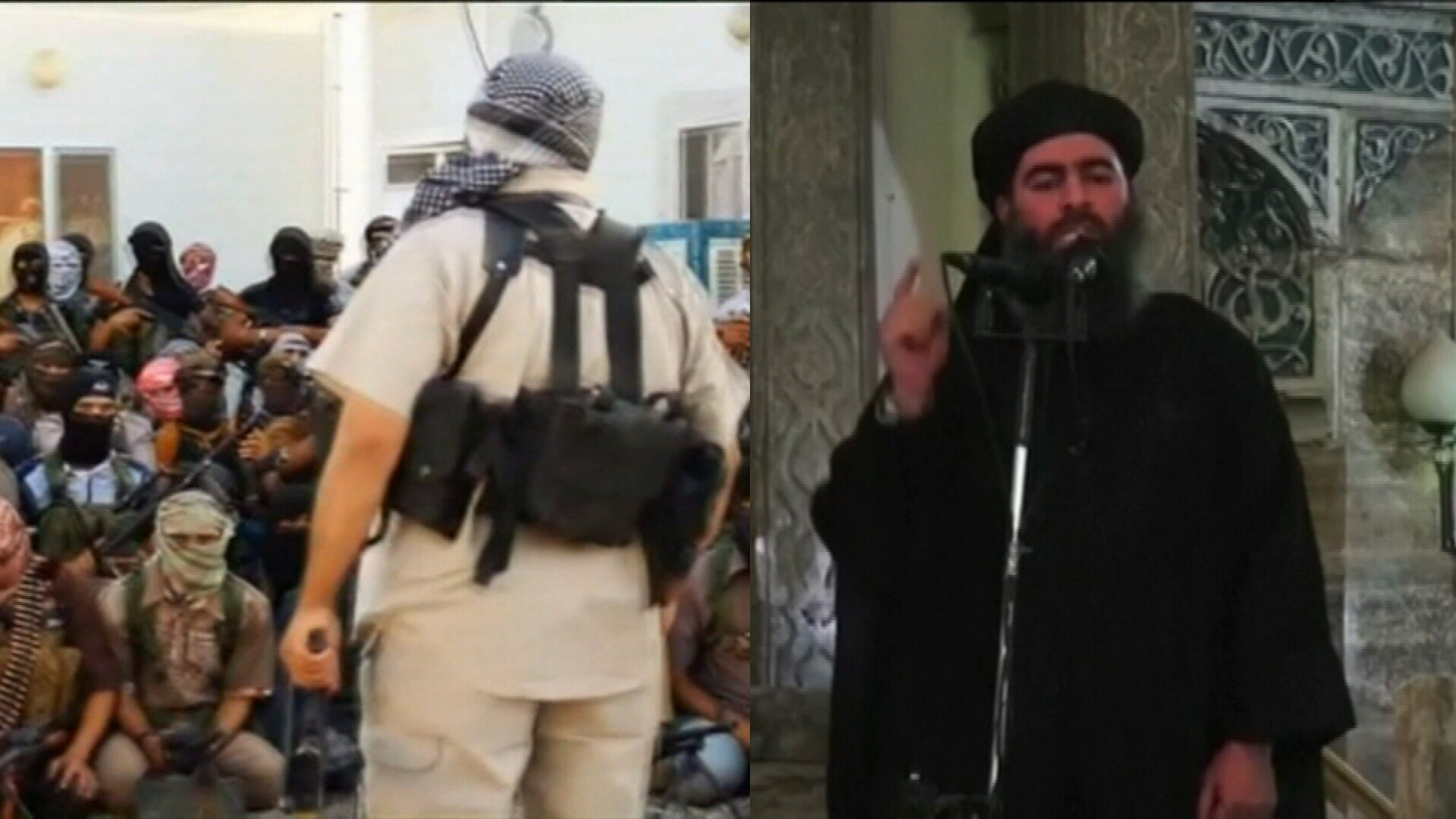 ISIS leader Abu Bakr al-Baghdadi is believed to have been killed in a raid conducted by the US military in northwest Syria on Saturday, according to a senior US Defence official and a source with knowledge.
The final confirmation is pending while DNA and biometric testing is conducted, both sources say.
The US Defence official said it appears that Baghdadi detonated a suicide vest during the raid.
The raid was carried out by special operations commandos, a source familiar with the operation told CNN.
The CIA assisted in locating the ISIS leader, the defence official said.
Newsweek first reported that Baghdadi was believed to have been killed.
President Donald Trump is scheduled to make a major announcement at midnight ADST (9am Sunday US eastern time), the White House has announced.
An administration official has told CNN that the announcement is foreign policy related.
The Pentagon did not immediately respond to a request for comment.
Baghdadi, the leader of the terror group, has been in hiding for the last five years. In April, a video was published by the ISIS media wing al-Furqan that showed a man purporting to be Baghdadi. It was the first time Baghdadi has been seen since July 2014, when he spoke at the Great Mosque in Mosul.
In February 2018, several US officials said Baghdadi had been wounded in an airstrike in May 2017 and had to relinquish control of the terror group for up to five months because of his injuries.
Baghdadi became the leader of Islamic State of Iraq (ISI) in 2010. In 2013, ISI declared its absorption of an al Qaeda-backed militant group in Syria and Baghdadi said that his group will now be known as Islamic State in Iraq and the Levant (ISIL or ISIS).
Baghdadi was long thought to be hiding somewhere along the Iraq-Syria border.
White House officials were at the White House late Saturday evening in preparation.
Trump stoked speculation when he tweeted on Saturday evening (Sunday afternoon ADST) "something very big has just happened!"
Trump has been frustrated by the US news media's heavy focus on the Democratic-led impeachment inquiry, which he calls an illegitimate witch hunt.
He has also faced withering criticism from both Republicans and Democrats alike for his US troop withdrawal from northeastern Syria, which permitted Turkey to attack America's Kurdish allies.
Many critics of Trump's Syria pullout have expressed worries that it would lead the Islamic State militancy to regain strength and pose a threat to US interests. An announcement about Baghdadi's death could help blunt those concerns.
At the height of its power Islamic State ruled over millions of people in territory running from northern Syria through towns and villages along the Tigris and Euphrates valleys to the outskirts of the Iraqi capital Baghdad.
But the fall in 2017 of Mosul and Raqqa, its strongholds in Iraq and Syria respectively, stripped Baghdadi, an Iraqi, of the trappings of a caliph and turned him into a fugitive thought to be moving along the desert border between Iraq and Syria.
US air strikes killed most of his top lieutenants, and before Islamic State published a video message of Baghdadi in April there had been conflicting reports over whether he was alive.