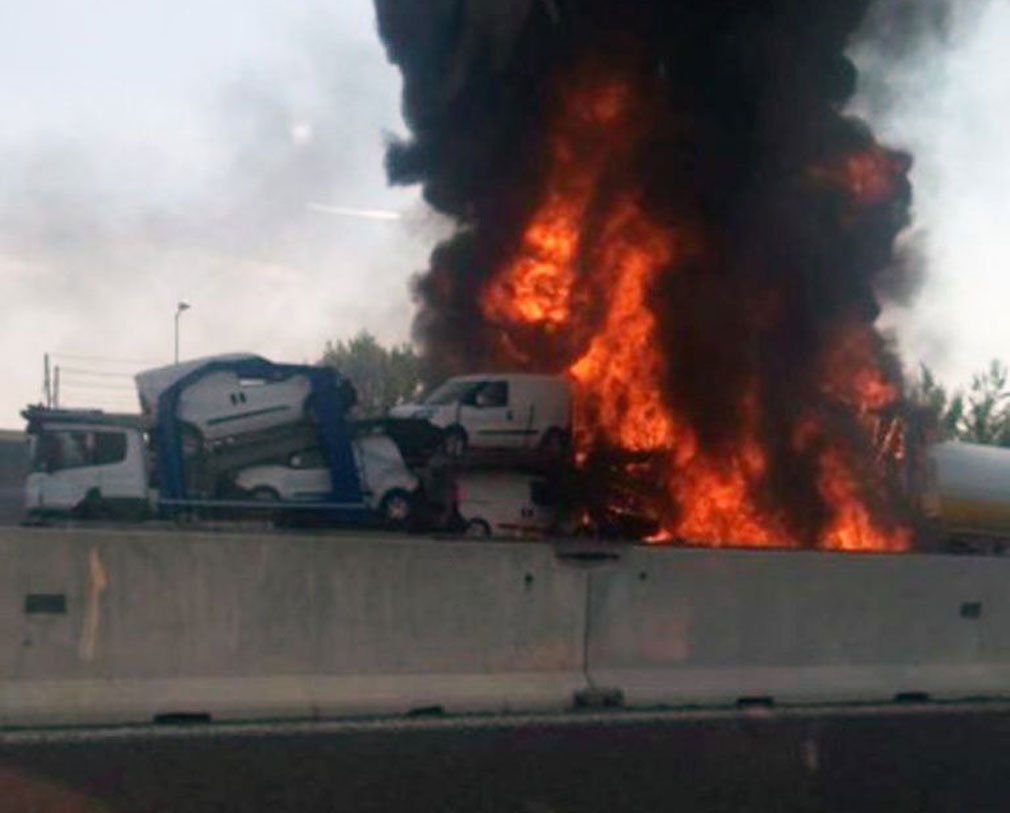 At least one dead, 56 injured after truck explodes on Italy motorway
Italian police say at least one person has been killed and up to 56 people injured following a major explosion on a highway near the northern city of Bologna.
The Italian news agency ANSA reported the explosion was caused by an accident involving a truck that was transporting flammable substances, which exploded upon impact.
Italian firefighters tweeted that they've sent multiple rescue and emergency squads, including one from their urban search and rescue team.
The explosion caused a bridge to collapse. Picture: Twitter
Italian private Sky TG24 reported that some of the injured people had been hit by flying glass when windows in nearby buildings exploded.
The explosion was caused by an accident involving a truck that was transporting flammable substances, which exploded upon impact. Picture: Twitter