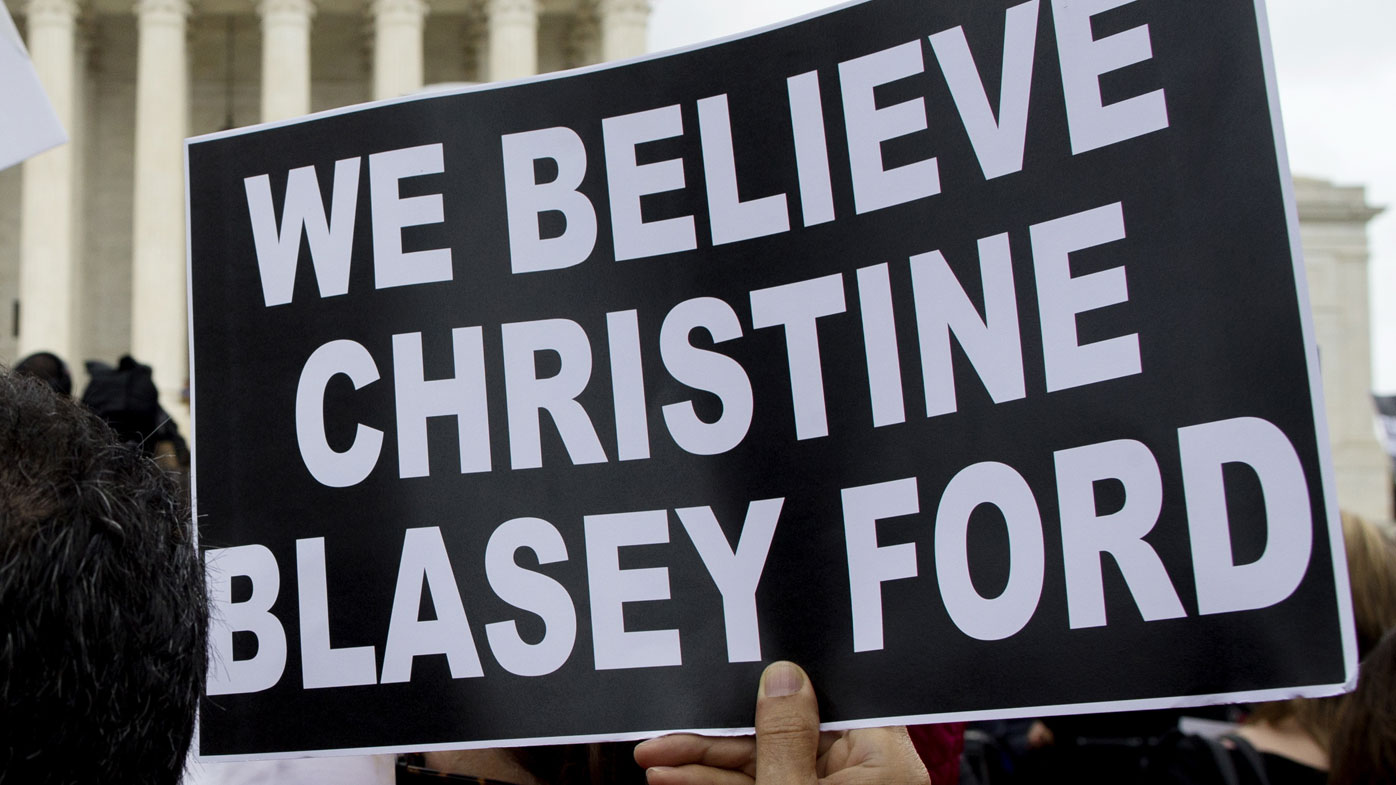 Assault claims are 'character assassination': Trump's court pick
US judge Brett Kavanaugh says he will not be intimidated into withdrawing his nomination for the Supreme Court after allegations of sexual misconduct.
Kavanaugh and his first accuser Christine Blasey Ford are due to give evidence to the Senate Judiciary Committee on Thursday.
A second woman, Deborah Ramirez, has told The New Yorker that Kavanaugh exposed himself to her in college.
Kavanaugh denies both allegations, which have surfaced since he was nominated for the body that has the ultimate say on issues such as abortion and same-sex marriage.
In a letter to the Judiciary panel on Monday, Kavanaugh said of the allegations, "these are smears, pure and simple".
Brett Kavanaugh testifies before the Senate. (AAP)
He called them "grotesque and obvious character assassination" and says they could dissuade others from entering public service.
Kavanaugh says threats of violence against his family and "the co-ordinated effort to destroy my good name" will not drive him out.
Several Senate Republicans have called the allegations "smears" and urged a vote on Kavanaugh after Thursday's hearing.
Earlier, Trump staunchly defended Kavanaugh, calling the allegations unfair, unsubstantiated, and made by accusers who come "out of the woodwork".
"I am with him all the way," Trump said.
The new accusation in a report from The New Yorker came just a few hours after negotiators had reached an agreement to hold an extraordinary public hearing on Thursday for Kavanaugh and Ford.
Protesters demonstrate in opposition to Brett Kavanaugh's nomination by supporting his alleged attempted rape victim Christine Blasey Ford. (AAP)
Ford accuses Kavanaugh of sexually assaulting her at a party when they were teenagers.
He denies the accusation.
The second claim against Kavanaugh dates to the 1983-84 academic year, which was his first at Yale University.
Ramirez described the alleged incident after being contacted by The New Yorker magazine.
She alleged that Kavanaugh exposed himself at a drunken dormitory party. Kavanaugh denies it.
Supreme Court nominee Brett Kavanaugh testifies before the Senate. (AAP)
© AP 2018