Technology
Aussie shoe-box sized satellite to spot bushfire danger from space
Bushfire
danger spots
will be easier to identify with the help of
space technology
developed by an Australian university.
The shoe-box size satellite fitted with infrared sensors would be able to detect the dryness or dampness of patches of open ground or forest deep below the surface.
Scientists at the
Australian National University (ANU)
in Canberra are aiming to have the device operational within two years.
The satellite is capable of tracking changes in Australian plants and trees including the highly flammable eucalypts.
It would initially report
updates on areas of land becoming drier,
but the long-term aim is for it to provide real-time information. This would be relayed to ground-based analysts.
While existing satellites help Australian authorities track weather patterns, they don't monitor fire danger at a local level.
Other
tools used for assessing bushfire danger
include helicopter surveillance, which was used in the ACT this year, but the goal is for the satellite to scan the entire country.
Research leader Marta Yebra said when operational, the technology would offer firefighters advance warning about the areas where a blaze could ignite.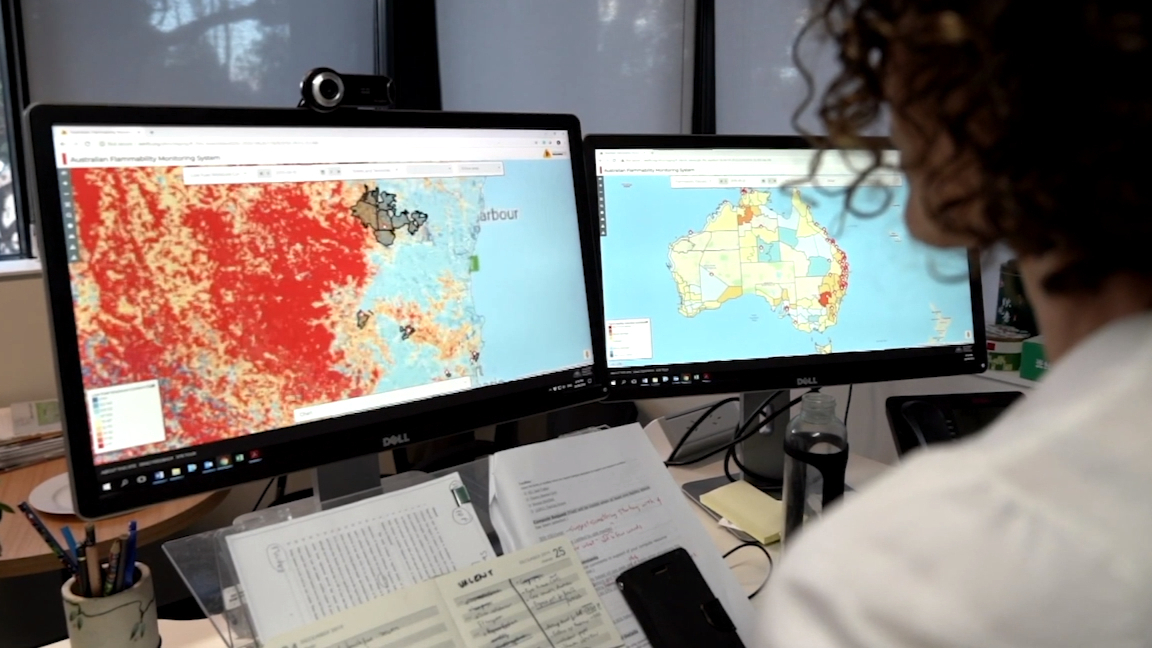 "With this mission we will receive high-resolution infrared images and data of
fuel conditions that will help firefighters
on the ground," she said.
"This infrared technology and data, which is not currently available, will help to target controlled burns that can reduce the frequency and severity of bushfires, as well as their long-term impacts on Australia's people, economy, and environment.
"We will gradually build up our capacity to monitor these bushfire risks in Australia.
"At first, we will focus on long-term monitoring. Within the next five years, we plan to be able to monitor changes to our landscape and environment in real time."
The other research leader, Professor Rob Sharp, said the satellite equipment under development was "compact and lightweight".
He said the project, if successful, would improve Australia's information gathering.