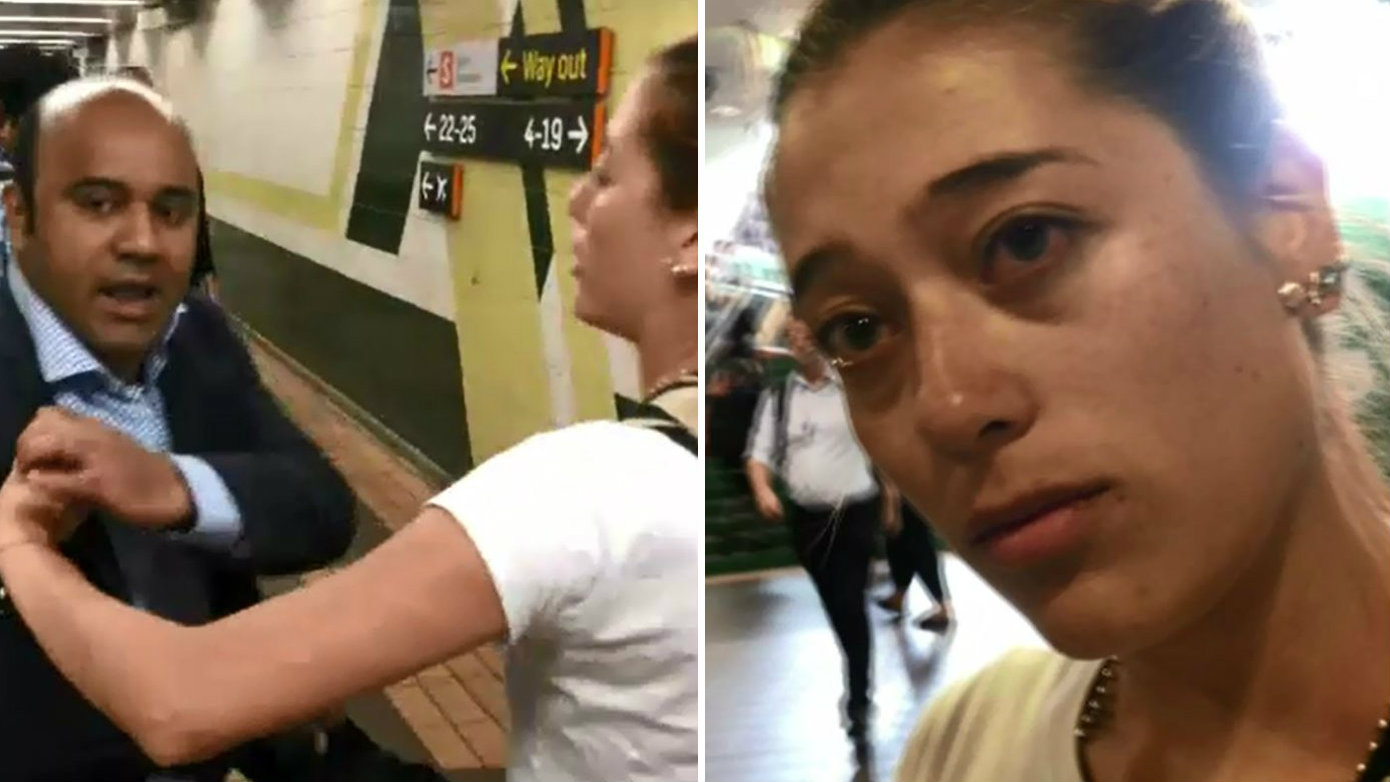 Woman wrestles man she claims groped her on train
It's something that happens all too often on public transport – a woman minding her own business is groped on the bottom.
A Current Affair reporter Steve Marshall was on his commute to work on Monday morning when he witnessed a tussle between a man and a female student who was visibly distressed.
The young woman, named Annie, said the man touched her on the bottom.
A young woman named Annie claimed she had been groped on the train. (A Current Affair)
Annie tried to restrain the man she claimed did it. (A Current Affair)
The man, who called himself John, denied that and said the perpetrator was another man.
Clearly upset, Annie wrestled with the man to try to stop him from leaving the station, but the man ran off through the ticket gate.
Speaking to Marshall after the ordeal, Colombian student Annie said, "I was on the train and he touched my butt and I thought that was something like a bag but it was his hand".
The man, who said he was called John, denied having touched her. (A Current Affair)
Police are now investigating the incident. (A Current Affair)
"Women should feel safe using public transport, it's a basic right," Wendy Tuohy, editor of Daily Life for the Sydney Morning Herald and The Age said.
"I think she has set an example of where we need to be on community tolerance.
"We just need to really speak up, really get loud about it and really call out to our male allies to get on board."
Annie is a student from Colombia. (A Current Affair)
NSW Police Transport Command have taken a statement from Annie and are examining the footage.
They are also examining the footage seen on A Current Affair and cross-referencing that with CCTV.
Investigations are continuing.