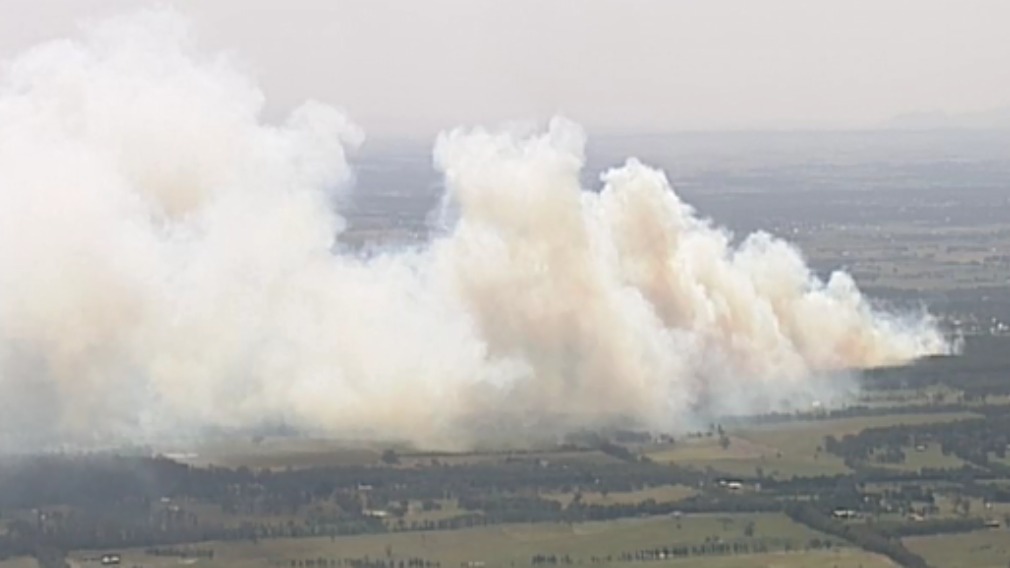 Out-of-control bushfire threatening homes near Ballarat
An emergency warning has been issued for a bushfire near Ballarat, in Victoria's west.
The fire is now burning in the area of Brennans and Pryors roads in the town of Buninyong after moving south from Devonshire and Nashs road.
It is currently travelling in a southerly direction towards Scotts Lane.
The fire is burning out-of-control in Buninyong.
Four fire-fighting helicopters are working to control the blaze.
Authorities have warned the fire is threatening homes and lives.
"You are in danger and need to act immediately to survive," the Emergency Warning issued this afternoon reads.
"The safest option is to take shelter indoors immediately. It is too late to leave, leaving now would be deadly."
The blaze comes as temperatures soar towards 40 degrees across the state.
More to come