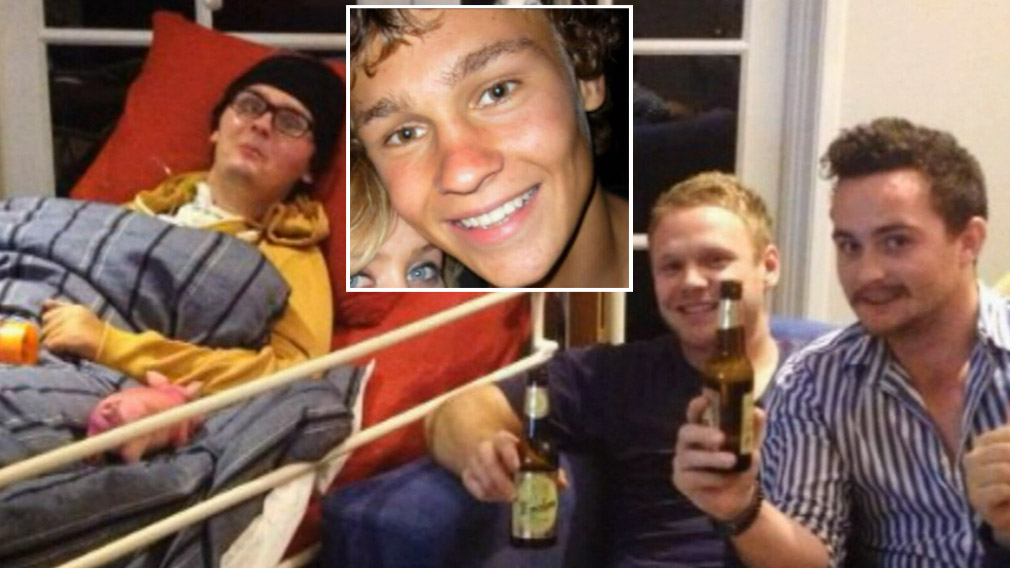 Man paralysed by garden slug dies after eight years
A promising young rugby player left paralysed after eating a garden slug as a dare, has died after an eight-year battle.
Sam Ballard was in a coma for 420 days after eating the slug at a party on Sydney's north shore in 2010 when he was 19.
Mr Ballard didn't get sick immediately, but complained of serious pain in his legs in the days after.
Sam Ballard has died aged 28 after an eight year battle. (Supplied)
Aged 19 Mr Ballard ate a garden slug at a party as a joke, and was paralysed. (Supplied)
He was later diagnosed with eosinophilic meningo-encephalitis contracted from rat lungworm which is usually found in rodents by snails and slugs can also be infected when they eat rat faeces.
While many people recover from the infection, Sam suffered brain damage and never recovered.
He endured numerous medical complications over the years, including seizures.
Mr Ballard was a promising young rugby player. (Supplied)
After spending three years in hospital, Mr Ballard was released in a motorized wheelchair but has required around the clock care.
Mr Ballard died on Friday night at the age of 29. 
After spending three years in hospital Mr Ballard was released into a motorized wheelchair. (Supplied)