Sport
$300k Ferrari abandoned after high-speed crash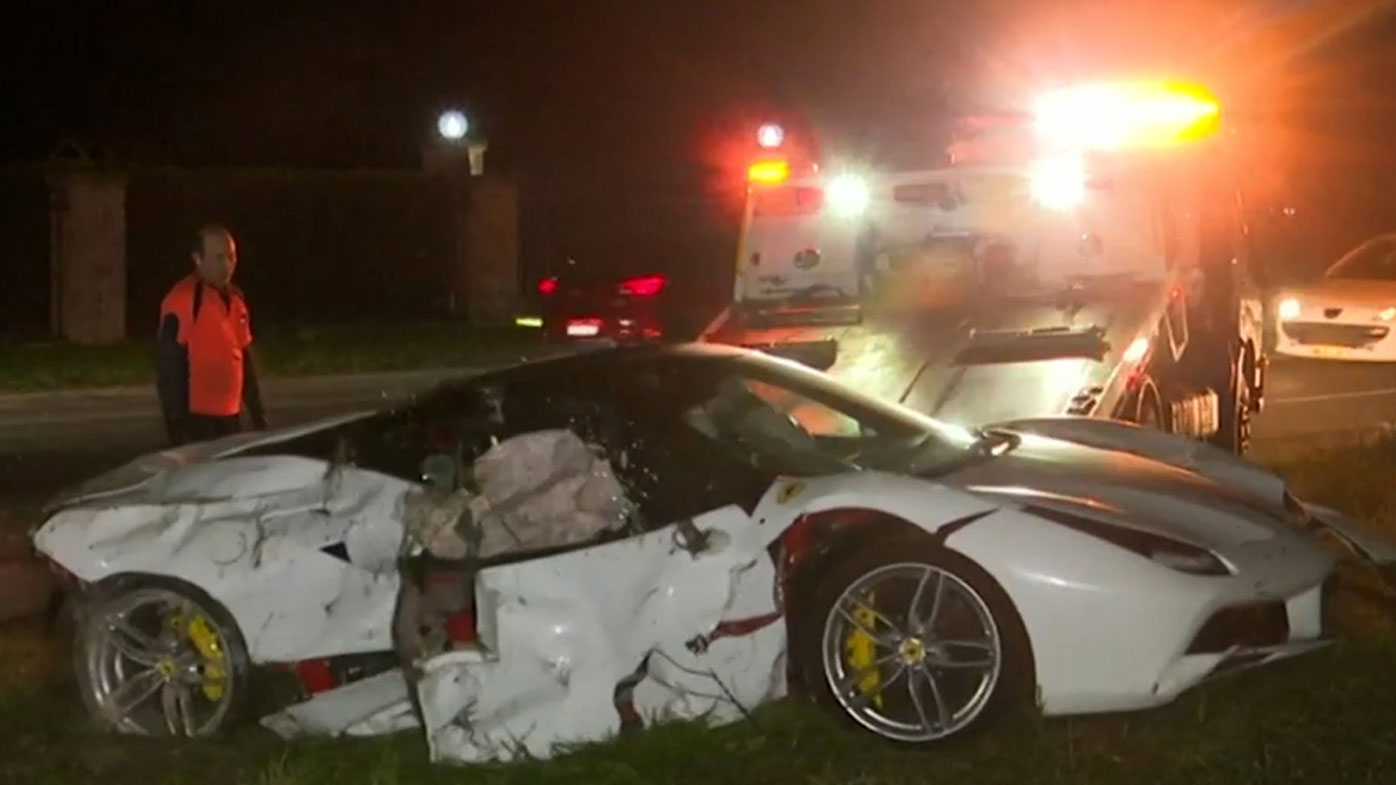 A Ferrari sports car worth $300,000 has been left abandoned and wrecked after it smashed through a brick wall during a high-speed crash in Sydney last night.
It is understood two men freed themselves from the vehicle and were seen running from the crash scene in Austral, in the city's south-west, at about 9pm.
The white Ferrari – which did not have registration plates - was speeding when the driver lost control, witnesses say.
It smashed through the wall before rolling on its roof and coming to a halt.
NSW Police are investigating the crash.
"Police still haven't located the driver," a spokeswoman told nine.com.au.
"They are looking into the incident and will make inquiries into the owner of the vehicle."
© Nine Digital Pty Ltd 2019