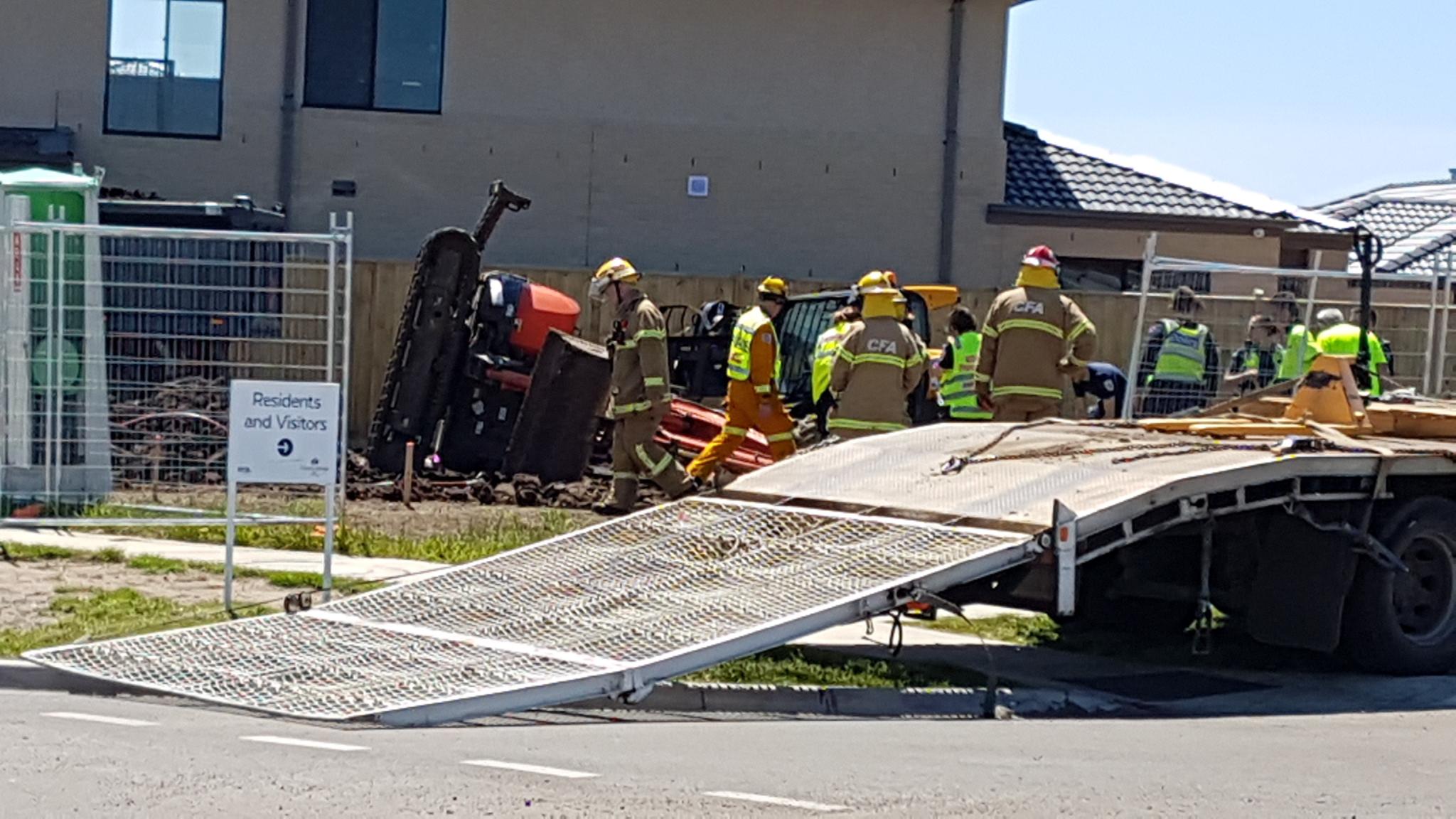 Worker seriously injured after being hit by excavator
A man will be airlifted to hospital after being struck by an excavator in Cranbourne West, Melbourne.
Emergency services were called to the site on Wanstead Way and Flick Boulevard about 12.40pm.
The worker, aged in his 30s, suffered serious injuries to his arms and legs.
An air ambulance has arrived to transport the man.
The exact circumstances surrounding the incident are unknown at this stage.
More to come.