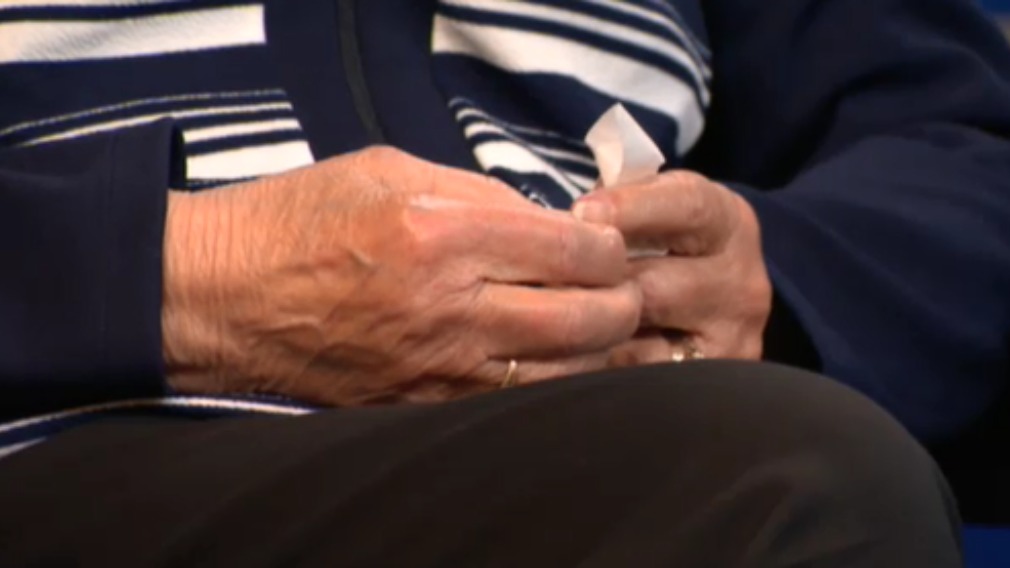 Woman, 87, 'tied up and threatened' by armed robber
Police have launched fresh appeal for information into the traumatic robbery of an elderly woman at her Melbourne home.
The 87-year-old was leaving her Malpas Street home in Preston about 8.30am in December last year when she was approached by an unknown man.
The victim, who does not want to be identified, at today's police press conference.
Armed with a gun and knife, the offender forced the woman back inside her home, threatened her and tied her up.
The offender then assaulted her and stuffed cash and jewellery into a bag, before fleeing the scene.
While the victim, who does not want to be identified, did not sustain physical injuries, she has been left extremely shaken up by the robbery, her daughter Kerry said during a press conference today.
The elderly woman's daughter, Kerry, said the impact of the robbery has been horrendous for her mother. (9news)
"It's been horrendous for her," she said.
Kerry said her mother has lived at the Preston home independently for 58 years, and the incident has made her "change her whole life" over the past 11 months.
"How could someone so evil do this to an elderly lady. If that happened to your mum, how would you feel," she said.
"It's been heartbreaking for the whole family. It never fades."
Investigators continue to search for the 87-year-old's attacker.
Detectives continue to search for the brazen robber, who is described as being about 175 centimetres tall with a thin build and is aged in his early-30s.
At the time of the crime, his face was mostly covered by a jacket, and wearing a black coloured top, pants, and hat.
Kerry said she hopes the thug gets brought to justice as soon as possible.
"How could this heartless person do something like this. I hope he gets caught very soon."
Anyone with information is urged to contact Crime Stoppers on 1800 333 000