National
Wife 'douses sleeping husband in accelerant and sets him alight'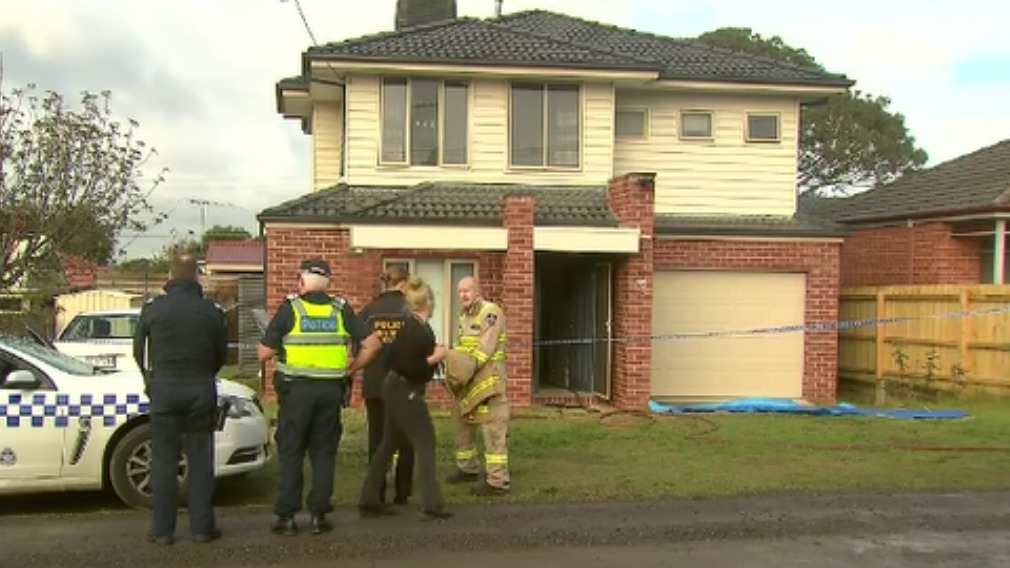 A mother is under police guard after she allegedly set her sleeping husband alight in Melbourne this morning.
Police said the 49-year-old man was asleep alone in an upstairs bedroom of the Macleod home when his wife allegedly walked in and poured accelerated onto him, and ignited it.
The screams of the man woke the couple's 11-year-old son, who tried to help his father.
Emergency services were called to the blaze about 6am.
Emergency services arrived at the Wattle Road residence about 6am, and hosed down the man in the stairwell.
He was then taken to the Alfred Hospital, where he remains in a critical condition with burns to his hands, face and feet.
The child was taken to the Austin Hospital for observation after being assessed at the scene for smoke inhalation.
The 36-year-old woman is currently in police custody after being released from the Austin Hospital.
A burned doona doused in a flammable liquid is currently the focus of investigations.
Detectives scoured the scene this morning, focusing their efforts on a doona doused in a flammable liquid.
The investigation is still ongoing, and no one has been charged.
Friends of the family said the family had lived in Macleod for two years after moving from China and appeared to be "happy".
Neighbour Frank Macra described the residents as "nice" and "normal" people.
Investigations are ongoing.
"They've been here for a while," Mr Macra said.
"We had a chat at the fence... (the woman) told me she is sick, and has cancer and is going through therapy."
Anyone with information is being urged to contact Crime Stoppers on 1800 333 000.
National domestic violence helpline: 1800RESPECT (1800 737 732). In an emergency call Triple Zero.