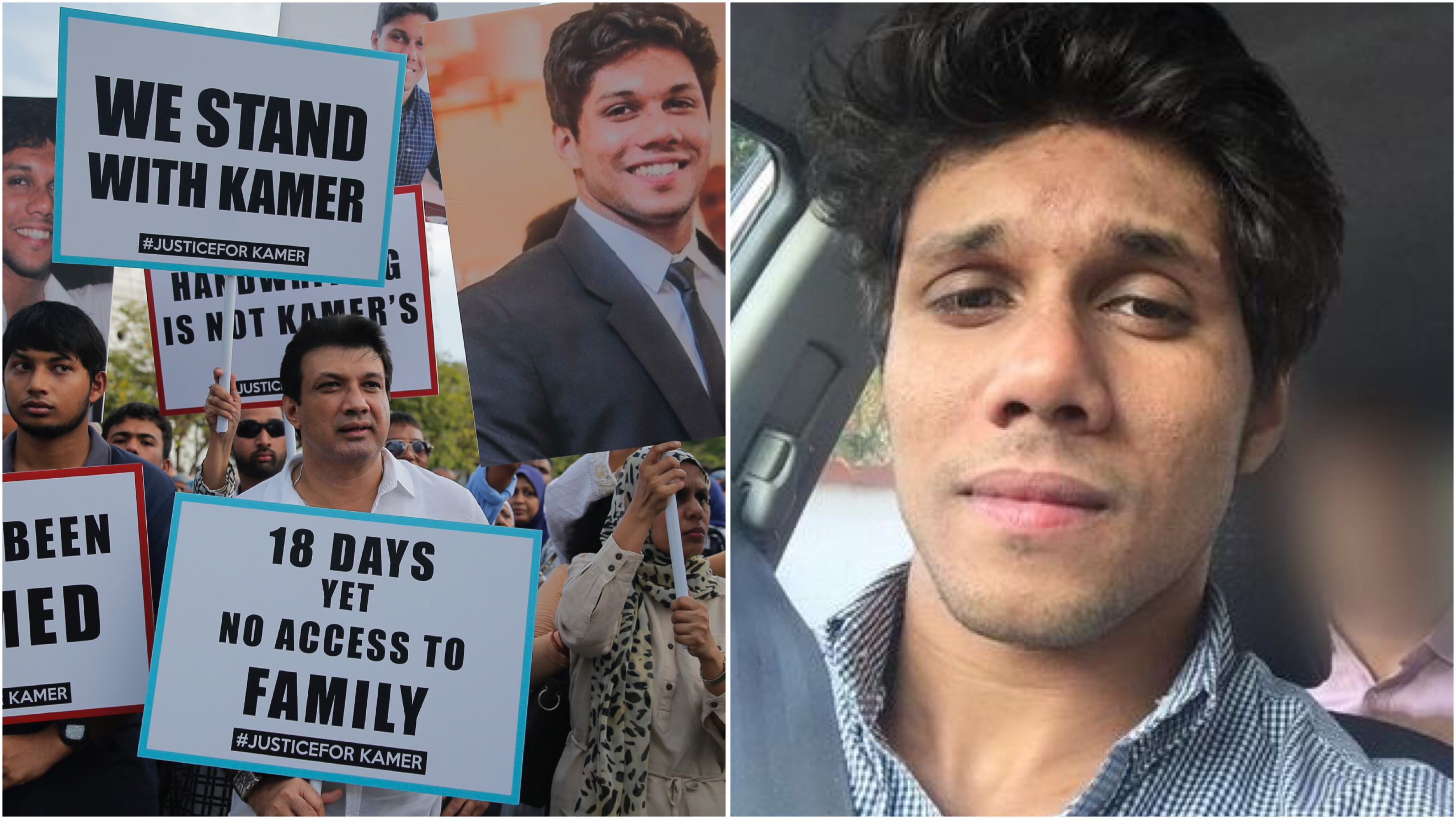 Uni worker wants compensation after terror charges dropped
A Sri Lankan man working at a Sydney university is set to sue the state over his "unforgivable" treatment after a terror-related charge against him was withdrawn by prosecutors.
Mohamed Kamer Nilar Nizamdeen is seeking legal costs and compensation after spending four weeks behind bars after being charged with creating a document in connection with preparing for a terrorist act.
The 25-year-old was released on bail on September 28 after spending four weeks behind bars.
Nizamdeen's lawyer Moustafa Kheir siad he will be seeking compensation and legal costs over his client's imprisonment. (AAP)
A contractor at the University of NSW, he was not present in Sydney's Central Local Court today when prosecutors withdrew the charge. 
"What authorities have done to this young man is absolutely unforgivable," his lawyer Moustafa Kheir said outside court.
"We will be seeking justice for him in the NSW Supreme Court," he said.
"It's a terrible experience, as a young man who has done everything right in life, he has gone through supermax jail in unforgivable circumstances."
Mohamed Kamer Nilar Nizamdeen was a contractor at the University of NSW when he was arrested ad charged with terror related offences. (Supplied)
Mr Nizamdeen was arrested by counter-terrorism officers at the university in August after a tip-off from a colleague.
Police said the university worker had found a notebook that allegedly named several locations and individuals as "potential targets".
"They are symbolic locations within Sydney," NSW Police's Detective Acting Superintendent Mick Sheehy told reporters at the time.
AFP Detective Superintendent Michael McTiernan told reporters the charges were "serious and significant, and should not be underestimated".
Mr Nizamdeen was in Australia on a student visa which expired in September.
Supporters in Sri Lanka rallied on the streets for Nizamdeen's release, saying he was framed. (AAP)
His supporters and family rallied in the Sri Lankan capital Colombo last month, carrying posters saying the university staff member had been framed.
"Kamer is innocent," one placard read.
His legal costs application is listed for November 23.
With AAP.