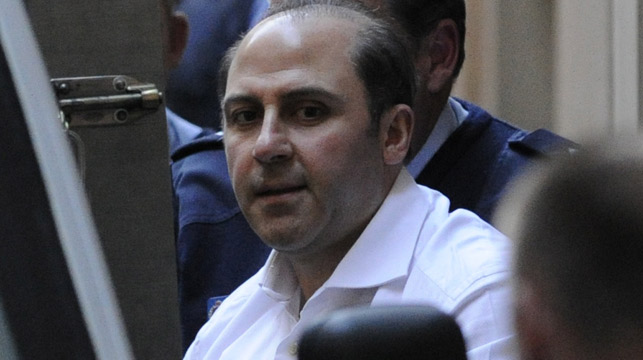 Mokbel released from hospital after alleged prison stabbing
Drug kingpin Tony Mokbel has been released from the Royal Melbourne Hospital after he was allegedly attacked in prison last week.
Mokbel, 53, was allegedly stabbed three times in a yard at the high-security Barwon Prison on Monday, February 11m, with makeshift knives.
The notorious figure from Melbourne's underworld had been fighting for his life, with his condition deteriorating to critical after he was transferred to hospital.
Tony Mokbel was left fighting for his life after a prison stabbing. (AAP)
However, his condition has improved and 9News understands Mokbel has been transferred to the prison ward.
The news comes a day after a government investigation into the attack was announced.
A former NSW judge and anti-corruption commissioner will lead the investigation.
Teira Bennett (left and right) is one of the men accused of attacking Tony Mokbel in jail. (Supplied)
Victorian premier Danial Andrews has appointed former Court of Appeal Judge Justice David Ipp AO QC to lead the examination into the circumstances that led up to the assault.
Two men have been charged over the incident and have since fronted the Geelong magistrates court.
© Nine Digital Pty Ltd 2019