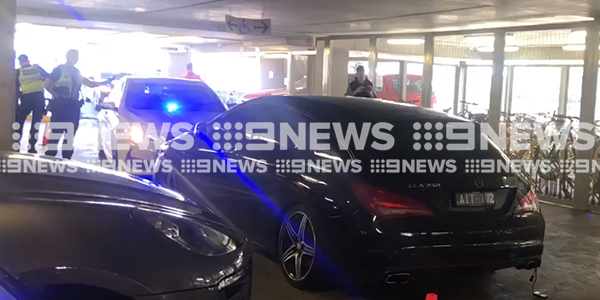 Thieves on the run after dumping Mercedes at university car park
A search is underway for a man and woman who stole a luxury car before dumping it at Melbourne's Monash University this morning.
Police say they first spotted the black Mercedes-Benz on Bell Street, Heidelberg, about 10am, and soon after began pursuing it.
About an hour later, the car was found dumped in the multi-level car park of Monash's Caulfield campus.
Police at Monash University's Caulfield campus.
Images show the Mercedes inside the car park, and multiple officers scouring the scene.
The offenders fled the scene on foot south of the university, and remain on the run.
More to come...