National
The winners and losers of the 2019 Federal Election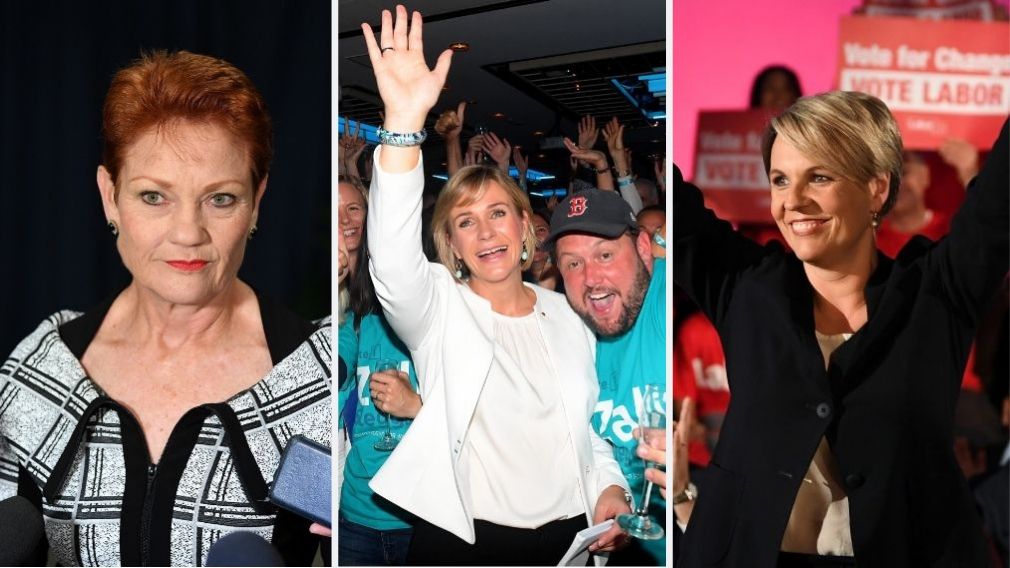 It's been hailed as
one of the greatest come-from-behind victories
in Australian political history.
All the polls pointed to a historic Labor victory. But as the results started to treacle in, one thing became obvious – this election has some significant winners and losers.
"It is possible we are ending up with a hung parliament and we might not know the results tonight, not tomorrow and not for a couple of weeks," Nine political editor Chris Uhlmann said.
"It's going to be really close, but always remember a big pre-poll dump will turn up sometime soon... Pre-polls will drop like bombs."
THE WINNERS AND LOSERS OF THE FEDERAL ELECTION
In what has been described as a "slaughter", former prime minister Tony Abbott has been
defeated in his Sydney seat of Warringah
to independent candidate Zali Steggall, ending his 25-year political career.
With 15 percent of the vote counted, Mr Abbott's primary vote had plummeted around 14 per cent to 37 per cent.
Ms Steggall, a former Olympic skier and local barrister, had won a staggering 45 per cent of the primary vote and led 59-41 on a two-party preferred basis.
"I can't say it doesn't hurt to lose. And I decided back then in October last year, that if I had to lose, so be it," Mr Abbott told a roomful of supporters.
"I'd rather be a loser than a quitter.
"So of course it's disappointing for us here in Warringah but what matters is that what's best for the country and what's best for the country.
"And what's best for the country is not so much you who wins or loses Warringah but who forms or does not form a government in Canberra."
Clearly overwhelmed by her victory, Ms Steggall was swamped by supporters at the Novotel Hotel in Manly looking to congratulate her.
"Tonight, Warringah has definitely voted for the future," she said.
"You've all shown that when communities want change, they make it happen.
"This is a win for moderates with a heart."
After a campaign marred by controversy, Pauline Hanson's One Nation Party has so far been unable to secure a seat in the House of Representatives.
This week, Ms Hanson
told Today host Deborah Knight
that her party's parliamentary representation and support among voters had increased since the last election.
Despite what appears to be a poor House of Representatives candidate polling performance this year, Malcolm Roberts in Queensland is looking likely to secure a Senate seat.
Clive Palmer's $50 million bid to be elected to Parliament appears to have failed, attracting just 3.4 per cent of the vote on the Queensland Senate ballot at the current count.
That should mean Palmer and his United Australia Party will not pick up any seats in the parliament.
Deputy leader of the Opposition and Member for Sydney, Tanya Plibersek has had an extremely successful election day.
As it stands, Ms Plibersek has secured more than 50 per cent of the primary vote and almost 70 per cent of the projected two-candidate preferred vote.
The result is an overwhelming victory for Ms Plibersek against her nearest opponent, the Liberal Party's Jacqui Munro, in what could now be the country's safest seat.
As an election victory grew increasingly unlikely for Bill Shorten's Labor Party, a pall of disappointment fell over the ALP's election function headquarters.
The Labor Party looked set to win government earlier tonight, after an
exclusive Nine YouGov Galaxy Exit Poll
showing the ALP ahead 52-48 on a two-party preferred basis.
Those estimates, if counted votes had run to the same course, would have delivered Bill Shorten as many as 80 seats in the House of Representatives and a large majority in the parliament.
Despite that, as many as 10 electorates around the country where the ALP are ahead of the Coalition are still in doubt.
In maintaining hope, Labor Party President and former Deputy Prime Minister Wayne Swan said too many seats were too close to call, and the influence of smaller parties and independents too unpredictable.
Party frontbencher Anthony Albanese also told Nine's Federal Election coverage that the effect of pre-polling votes may still be seen.
"One of the things I found, anecdotally as someone who who stood on a pre-poll, it was young people," he said.
"Because of these things, they knew where to vote, how to vote. It was the tech savvy people in my electorate."
Despite those well-wishes, the Opposition leader called Prime Minister Scott Morrison tonight after 11pm to concede the Federal election.
© Nine Digital Pty Ltd 2019