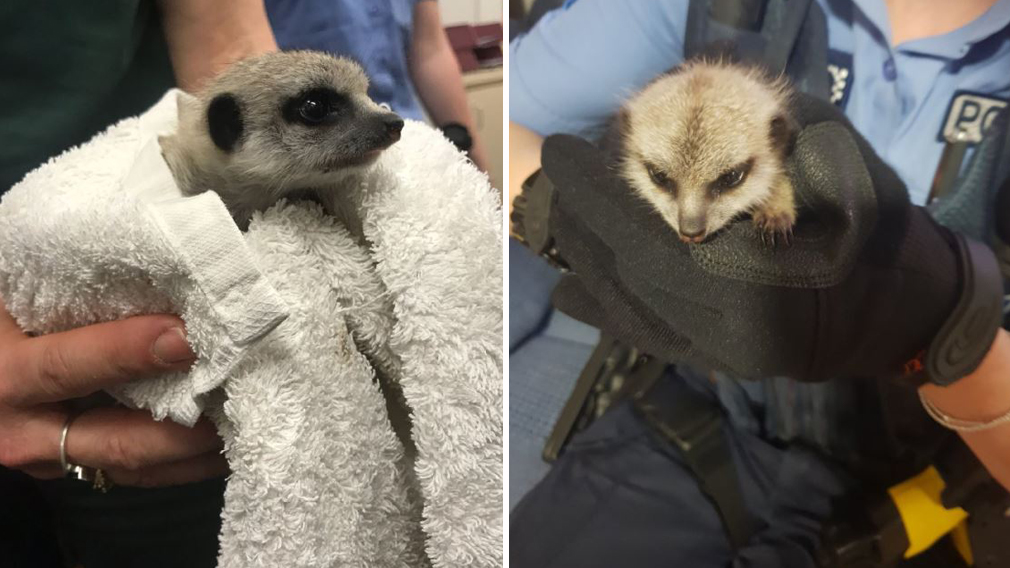 The mystery of the missing baby meerkat has been solved
The mystery over a missing baby meerkat at Perth Zoo has been solved after a police search of a home east of the city uncovered the newborn animal.
The one-month-old meerkat was due to be revealed to the public on Thursday this week, but was last spotted around 3pm on Wednesday – and within half-an-hour had disappeared from its enclosure.
At first, zoo employees were investigating if the animal had been stolen but later turned their focuses towards the idea a predatory animal may have snatched the baby.
A one-month-old meerkat that suddenly disappeared from its Perth Zoo enclosure has been found in a home at Beverley. (Supplied)
Police were also informed about the meerkat's disappearance.
Inquiries then led detectives to a home in Beverley, where a search warrant was undertaken and the baby meerkat found.
The meerkat was due to be presented to the public before it disappeared and was unable to be found for two days. (Supplied)
A man and woman are now both assisting police with further inquiries into the matter.
Charges have yet been laid over the incident.
More to come.