National
Sydney waking to smoke haze as east coast heatwave continues
NSW and Queensland face another day of fire and smoke as 180 bush and grass fires burn across both states.
Lingering smoke from bushfires will again create poor air quality in parts of Sydney today.
Major fires are burning on the edge of the city – at the Blue Mountains, Warragamba Dam and Oatley.
A temperature inversion forming over the city last night could trap smoke in the Sydney basin today, the NSW Rural Fire Service says.
"Smoke levels are expected to be similar if not worse than experienced over recent mornings," the NSWRFS said.
There are some 125 bush and grass fires burning across NSW with 54 of these uncontained.
There are no total fire bans in place today but there is a "very high" fire danger stretching along the NSW coast and in the northern parts of the state.
The out-of-control Currowan fire north of Batemans Bay was burning across more than 16,000 hectares last night,  has now been brought under control.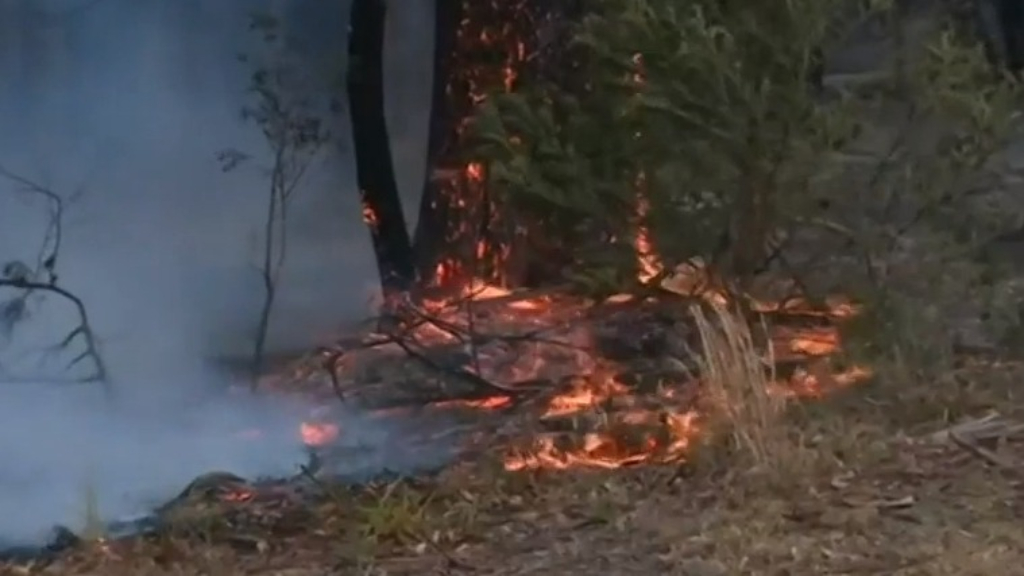 One home was lost to the fire but it's now been downgraded to watch and act status. Many residents were on edge overnight, but they are now being urged to keep a close eye on fire warnings today.
EASING WINDS IN QUEENSLAND
Firefighters in Queensland can expect some relief today with high winds expected to weaken but more than 50 fires continue to burn across the state.
Yesterday crews faced brutal conditions as winds blowing in excess of  50 kms/h caused a fire at Narangha to flare up.
Three properties came under threat but firefighters were able to bring it under control. This morning it is burning within containment lines and not threatening properties.
Five regions of southern Queensland have reached a "severe fire danger" rating already, with extreme conditions possible in areas such as the Lockyer Valley.
While the winds are expected to drop off over the next two days, heatwave across Queensland will continue after the mercury nudged 40C in many parts yesterday, smashing records in many parts.
In Brisbane the temperature hit 33.9 C, - its hottest December day in seven years - the Sunshine Coast 36C and Gladstone 38.4 C. And at Yeppoon , where the mercury soared to 38.9 C – it was the hottest December day for 24 years.
Temperatures will ease slightly today, with a maximum of 33C in Brisbane.
But heatwave conditions will return from tomorrow, with the city facing temperatures of 35C or above until Saturday. Ipswich can expect a maximum of 42 C late in the week.