National
Sydney air quality plummets as bushfire smoke blankets city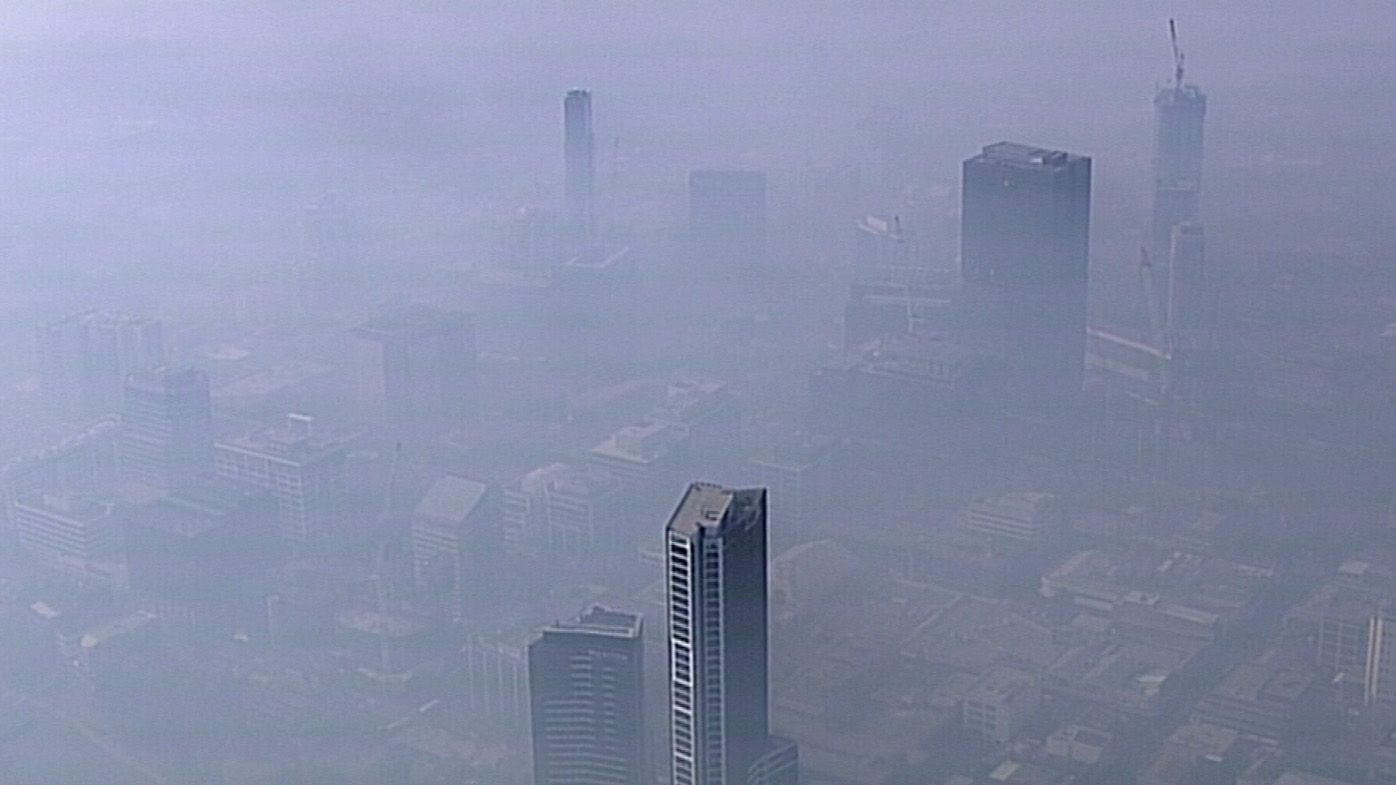 Thick smoke from a massive bushfire has blanketed Sydney, with the air quality in the city worse than Shanghai and Bangkok this morning.
The smoke has blown in from the 140,000-hectare Gospers Mountain fire in the Hawkesbury region and the haze is expected to linger through to this afternoon.
The haze left the air quality in Sydney this morning as the 14
th
worst in the world on the
World Air Quality Index
, with the CBD and surrounding suburbs shrouded in haze.
Live bushfire updates: Severe fire danger as heatwave looms
People with asthma or other breathing issues are being warned to stay indoors, avoid outdoor exercise and seek medical advice as needed.
On the
NSW Government's air quality index
, a fine particle reading of 66 is either very good or good and a reading of over 200 is hazardous.
In Rouse Hill, in the city's north-west, the fine particle reading soared to 623 this morning.
Parramatta, Chullora, Camden and Macquarie Park were among those also in hazardous territory, while the air quality in Liverpool and Camden was rated as very poor.
Visibility is also at hazardous levels for much of the state.
As of 8am today, there were 48 fires still burning in NSW with 23 uncontained.
Parts of the state under severe fire danger today are Greater Sydney, Greater Hunter, Illawarra-Shoalhaven, Southern Ranges and Central Ranges fire regions.
These regions, along with the Northern Slopes and North Western regions, are also under a total fire ban.
Much of the rest of eastern NSW is under very high fire danger.
WHEN WILL THE SMOKE CLEAR?
Air quality should improve this afternoon when a southerly change arrives.
But increased fire activity could see more smoke drift towards the city.
"The smoke was trapped in a layer of cooler air that formed at the surface overnight, also known as a nocturnal temperature inversion," Weatherzone's Graeme Brittain said.
"As the inversion breaks down and the atmosphere becomes more mixed through the day, the air quality may improve slightly.
"However, with the mercury set to soar and winds increase, we could see fires to the northwest of Sydney becoming more intense, and the associated smoke continuing to be brought over the city."
WHAT SHOULD YOU DO TO PROTECT YOURSELF FROM SMOKE?
Stay indoors, with windows and doors closed, or stay in air-conditioned premises, if possible.




Avoid vigorous exercise, especially if you have asthma or a lung condition.




Cover your nose and mouth with a mask designed to filter fine particles. Use a mask rated either P1 or P2. These are available from hardware stores. P2 masks are more effective in blocking the finest particles, however any mask has to be worn correctly over the nose and mouth to protect you.
If smoke conditions are hazardous, health authorities may advise people to postpone outdoor events or seek shelter in air-conditioned premises or a clean-air room, if one is available.
If a bushfire event lasts a long time, such as a few weeks, consider the following precautions to reduce exposure:
Take advantage of any breaks in smoky conditions to air out your home, but remember to close off the house again when conditions deteriorate.




Reduce physical activity.




If you are particularly susceptible to bushfire smoke, consider staying with a friend or relative whose house has clean indoor air, or leaving the area for a cleaner environment.