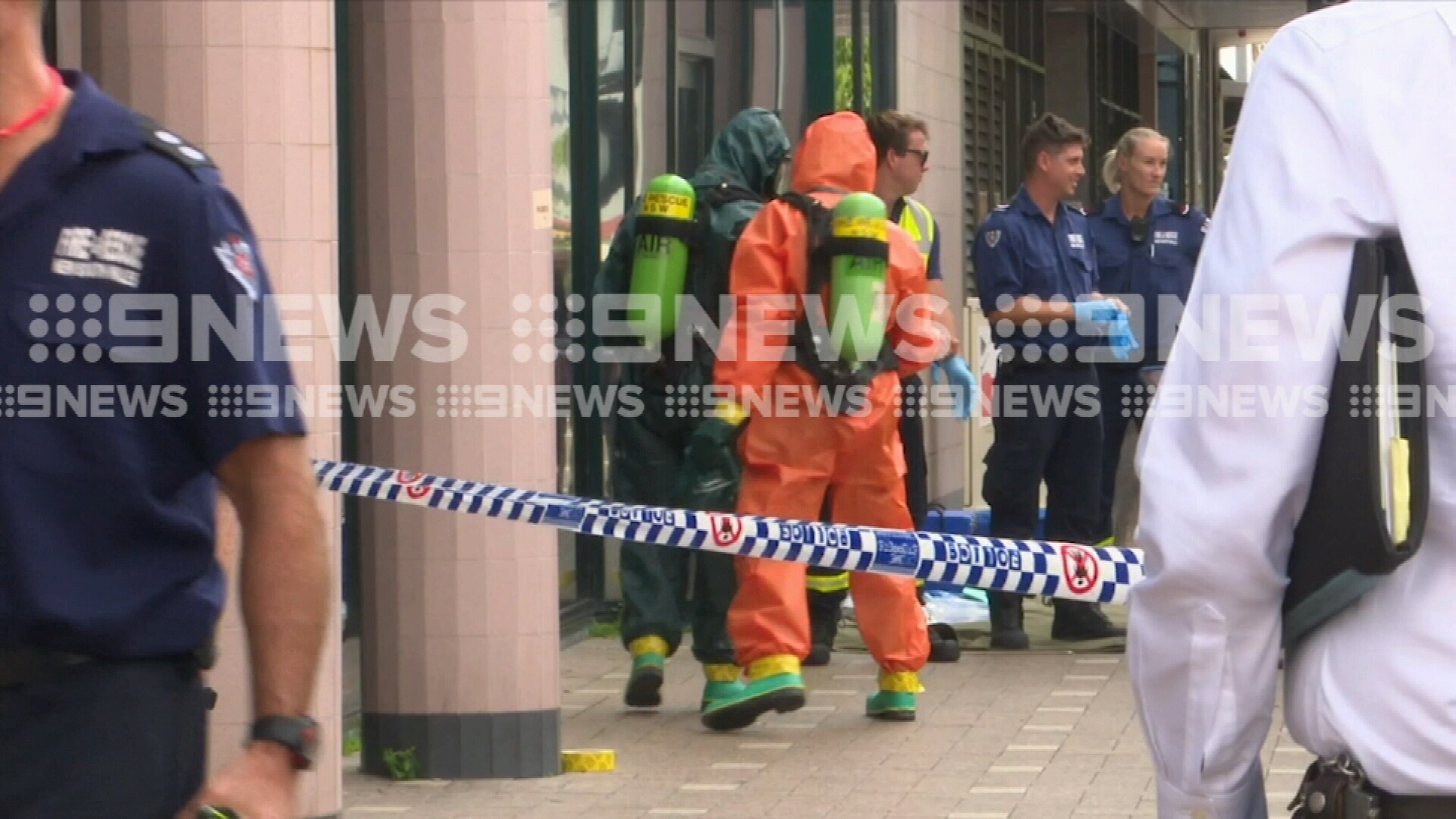 Suspicious envelope sent to Samoan Consulate
Authorities have rushed to the Consulate General of the Independent State of Samoa following reports it received an envelope with "suspicious" contents.
Three Fire and Rescue NSW crews attended the Consulate on Scott Street in Liverpool, Sydney following reports it had received a package.
The incident comes a day after a man in Victoria was charged with posting dozens of suspicious parcels containing asbestos to consulates and embassies across the country.
Specialist HAZMAT teams wearing spill suits investigated the package. (9News)
Police outside the Samoan Consulate on Scott Street in Liverpool. (9News)
Two people at the Samoan Consulate in Liverpool handled an A4 envelope with what was deemed to contain suspicious contents.
The envelope was not opened by the employees, but specialist HAZMAT teams decontaminated the pair who displayed no symptoms as a precaution.
The package was placed into a safe container by rescue crews wearing specialist spill suits.
Police are now in possession of the envelope, which will be tested to identify its contents.
The A4 envelope was delivered to the Consulate General of the Independent State of Samoa, where two employees handled it but did not open it. (9News)
Savas Avan, 49, faced Melbourne Magistrates Court yesterday afternoon, charged with sending 38 dangerous articles in the post, a Commonwealth offence.
Federal and Victorian police allege Mr Avan ripped up the walls of his Shepparton home, packaging the broken pieces of asbestos before allegedly mailing them on January 7.
Suspicious packages were sent to a number of Consulates across Melbourne.
© Nine Digital Pty Ltd 2019