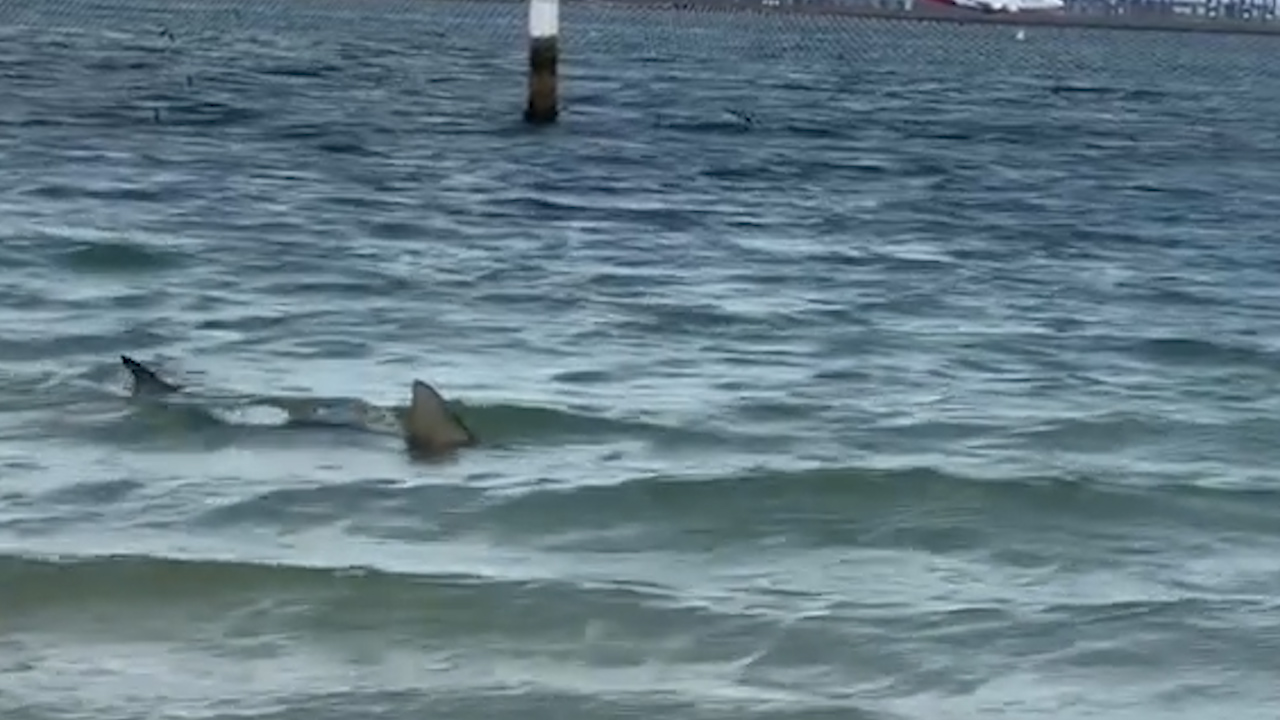 Shark spotted at popular Sydney beach
A shark has been spotted within the nets at a Sydney beach.
Videos posted to social media show the shark swimming at Brighton Le Sands close to shore this afternoon.
Police responded to calls of the shark at 6.30pm and evacuated those still swimming.
The shark was captured on camera this afternoon, swimming within the nets at Brighton Le Sands. (Facebook/Nick Webb)
Bayside council are coordinating with DPI to secure the beach. They'll head over at first light to see if the shark is still there.
The nets at Brighton Le Sands don't go all the way to the sand.
Council is heading down at first light to see if the shark is still close to shore. (Facebook/ Tanya Kul)
Locals have taken to Facebook forums including; Rockdale Residents Unite to voice their concerns.
"Is this happening now??? Scary!" wrote one.
"Probably a bull shark, It's their feeding time at dusk," speculated another. 
© Nine Digital Pty Ltd 2019