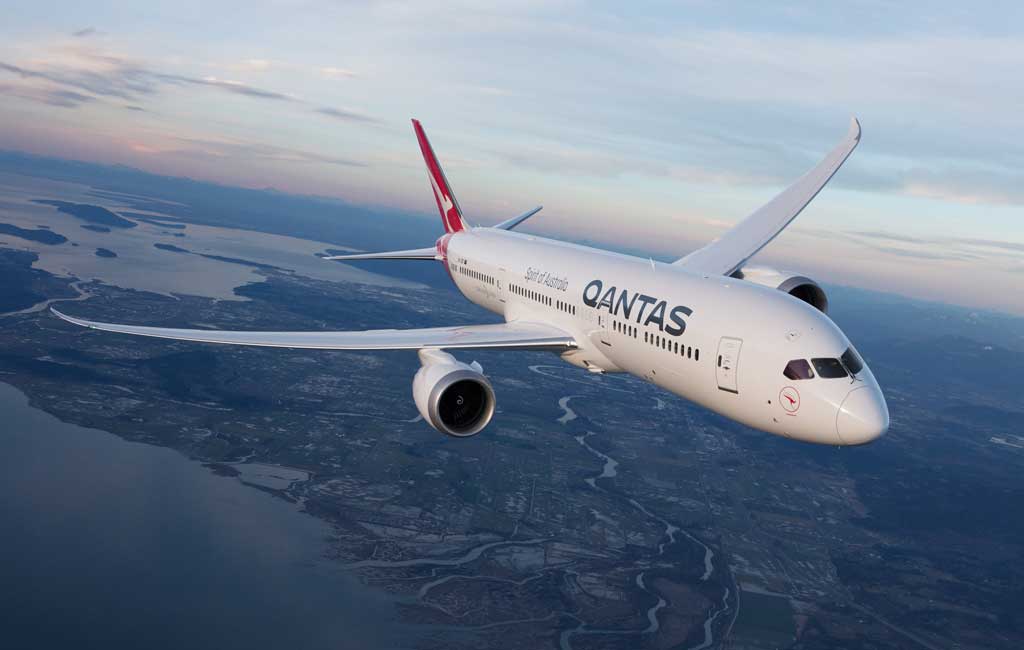 Qantas jet 'nosedived for 10 seconds' during turbulence scare
Qantas has blamed a mid-air incident where one on its jets entered a 10-second nosedive, causing passengers to fear for their lives, on "wake turbulence" from another plane.
QF94 from Los Angeles to Melbourne plunged over the Pacific Ocean two hours into the flight after entering a "vortex" of wind created by another Qantas jet.
Qantas A380 flight QF12, which was flying from Los Angeles to Sydney, and the Melbourne-bound jet, took off just minutes apart.
A Qantas flight from Los Angeles to Melbourne nosedived mid-air for 10 seconds after entering a wind vortex created by another plane. Picture: Supplied.
However QF94 began "a direct decline towards the ocean" after being affected by the turbulence, one terrified passenger told The Australian.
Qantas, who is understood not to have reported the incident to the Australian Transport Safety Bureau (ATSB), has since responded to the freefall, saying the event was handled appropriately.
"We understand that any sudden turbulence can be a jolt for passengers but aircraft are designed to handle it safely," Qantas Fleet Safety Captain Debbie Slade said in a statement today.
"As the Captain explained to passengers at the time, this A380 experienced a short burst of wake turbulence from another A380 flying ahead and above it.
"There are a lot of safeguards in place to reduce the likelihood of wake turbulence encounters, but it's hard to eliminate."
Flight QF94 plummeted, terrifying passengers on-board, after experiencing "wake turbulence". Picture: Supplied.
Passengers on-board the flight said the incident felt "like a rollercoaster" and people were holding hands as they feared for their lives during the ordeal.
"It was an absolute sense of losing your stomach and that we were nosediving," passenger Janelle Wilson told The Australian.
"The lady sitting next to me and I screamed and held hands and just waited but thought with absolute certainty that we were going to crash. It was terrifying."
Qantas Fleet Safety Captain Debbie Slade said the incident was handled appropriately and the Transport Safety Bureau is now looking into the matter. Picture: Supplied.
It is understood the ATSB has questioned the ATSB over the incident and have confirmed a review of information provided to them from the carrier will be undertaken.
While the flight did land safely in Melbourne, Ms Wilson said it left some passengers traumatised.
"Everyone was pulled up from their seats by the ferocity of it - it happened so quickly with no notice and just shocked everyone," she said. 
"There were glasses, plates, bottles that were all smashed at the back of the plane.
"There was a lot of anger and curiosity after we all recovered from what was clearly a terrifying incident."