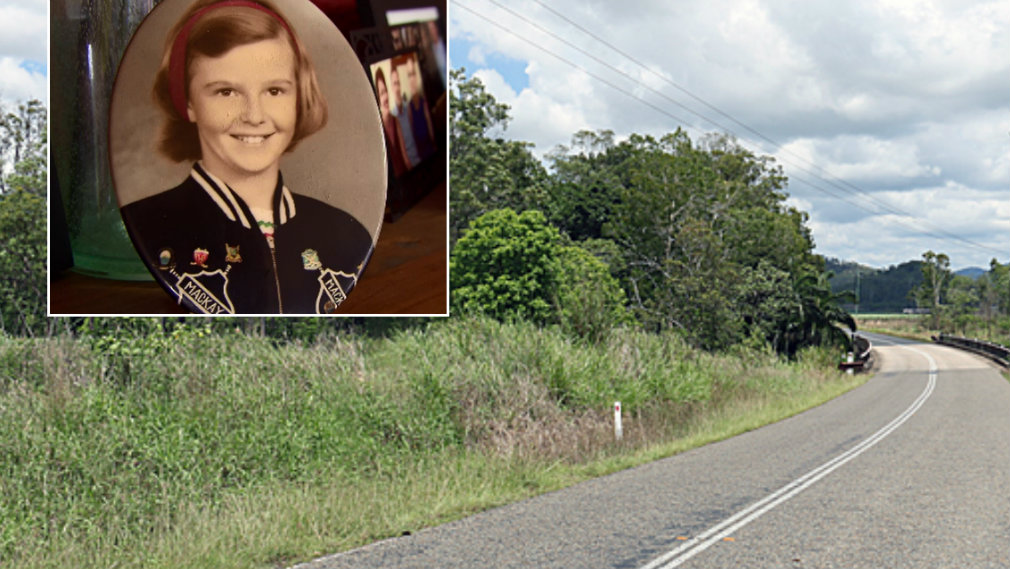 Police could be close to cracking 1972 cold case
The family of a schoolgirl murdered in Mackay in 1972 say the arrest of Chris Dawson gives them hope there will be one day be a breakthrough in Queensland's longest running cold case.
Marilyn Wallman was abducted and murdered while riding her bike to the school bus stop in Eimeo with her brothers, Rex and David.
Her bike was found abandoned and skull fragments were located 40km away.
Marilyn Wallman would have turned 60 this year.
Her bike was found abandoned.
This aqua Holden Commodore was seen in the area at the time of Marilyn's disappearance. (Queensland Police Service)
Just three months ago, the reward for information into her murder was doubled to $500,000 – the largest reward offer in Queensland history.
Rex Wallman told 9News he wanted answers for his parents.
"Mum and Dad definitely need some answers before they get too old," he said.
"We're fairly close, we just need those last bits to fill in the holes."
Rex and David Wallman.
The Macgregor Creek area where the partial skull of missing teenager Marilyn Wallman was found in 1974. (AAP)
Witnesses saw an aqua Holden Commodore drive in and out of Wallman's Road during the time of her disappearance.
"We do have some information come through at least every week," Detective Senior Constable Cindy Searle said.
"There have been people speak to us that haven't previously.
"But we aren't in a position where we are charging anyone at this time."
Anyone with information should contact Crime Stoppers on 1800 333 000.