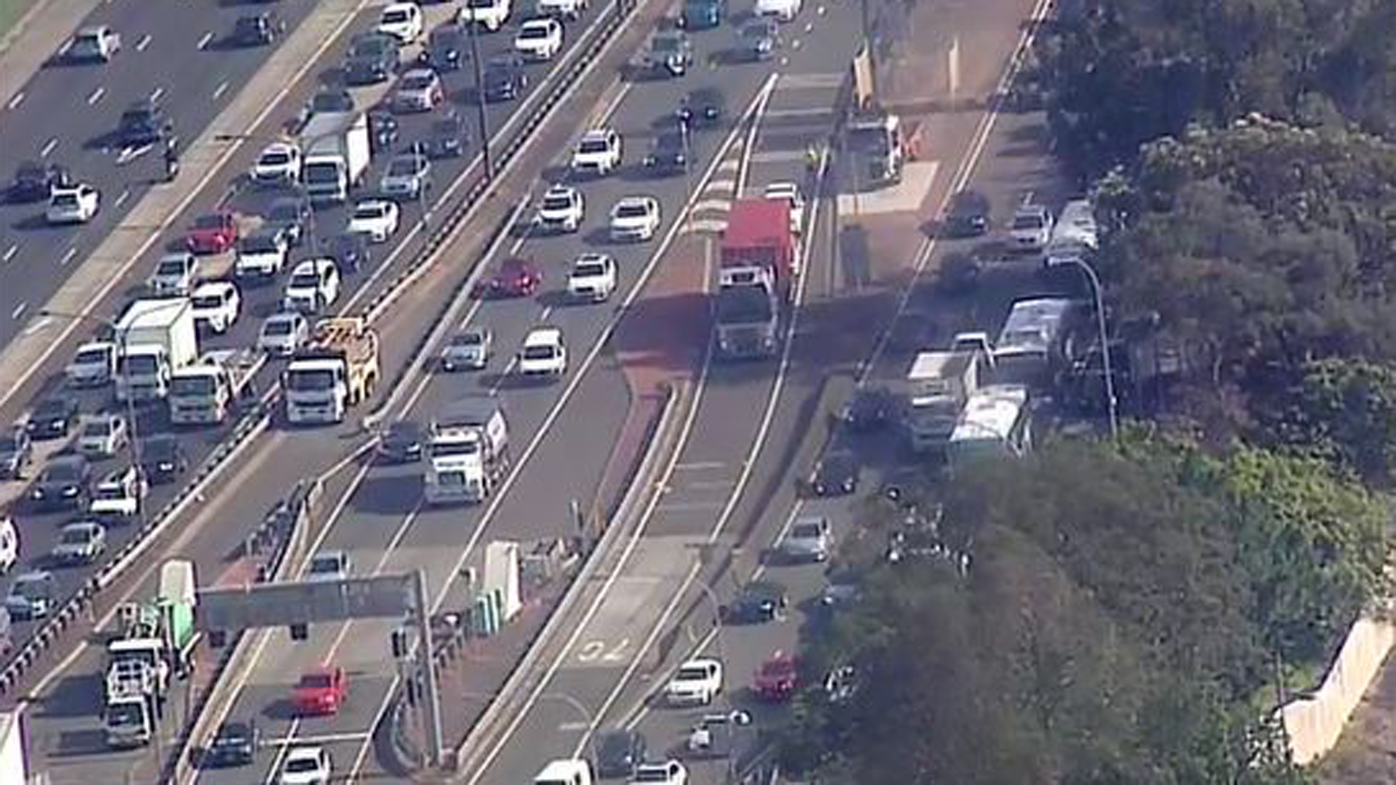 Over-height truck closes Sydney Harbour Tunnel
An over-height truck has shut a number of lanes in the Sydney Harbour Tunnel.
Motorists are being advised to expect heavy delays after a large truck closed all southbound lanes during Sydney's morning peak hour.
Traffic was diverted over the Sydney Harbour bridge as the truck was cleared.
The truck shut all southbound lanes on the Sydney Harbour Tunnel this morning. (9News)
The tunnel has now reopened but motorists are being advised to expect heavy traffic.
The tunnel has been reopened but motorists are advised to expect heavy traffic. (9News)
More to come …