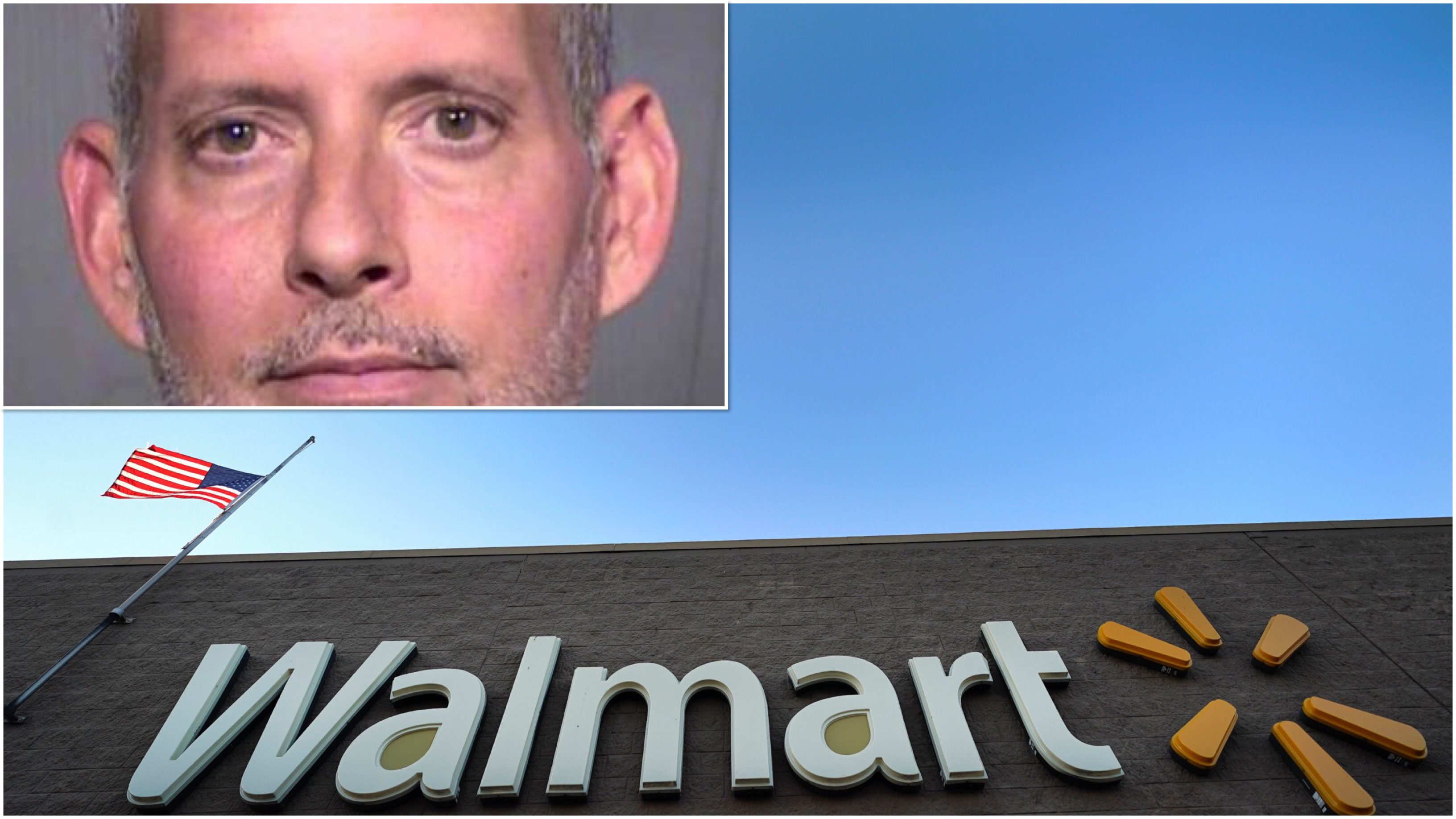 'Numerous videos of men and boys' found on flight attendant's mobile
A Phoenix-based American Airlines flight attendant was sentenced to five years probation for taking videos of men and boys in public restrooms.
Special Agents with ICE's Homeland Security Investigations (HSI) said on December 30, 2017, they detained Gordon Harold Nobriga as he was trying to leave the country through El Paso, Texas.
Officials searched the 50-year-old's mobile phone and found "numerous videos of men and boys using a public restroom".
Gordon Harold Nobriga was sentenced to five years probation after filming hours of men and boys in a Walmart bathroom. (CNN)
Investigators said it appeared the videos were produced through a peephole in a bathroom stall.
When questioned about the videos, Nobriga reportedly told HSI the videos were produced in a store, but he refused to give the store's location.
Since Nobriga is from Phoenix, the phone was sent to the local Homeland Security Office where investigators determined the videos came from a Walmart store in Phoenix.
They said surveillance video from the store showed Nobriga entering the bathroom several times over a two-month period and spending hours in the bathroom each time he went in.
Investigators identified two victims, a man, and a 14-year-old boy, both who do not know Nobriga.
Nobriga was arrested on May 25 at Sky Harbor Airport as he exited a flight.
On August 16 of this year, Nobriga pleaded guilty to two counts of attempted voyeurism and was sentenced to five years of supervised probation.
Nobriga said he has been a flight attendant with American Airlines for sixteen years.
He allegedly admitted to taking the videos, but he denies any distribution of them.
He was initially charged with 11 counts of voyeurism.
At the time of Nobriga's arrest, American Airlines stated: "We take this matter very seriously and have been cooperating with law enforcement throughout their investigation. Since this case is a pending criminal matter, we must refer all questions to Homeland Security Investigations (HSI) and the U.S. Attorney's Office in Phoenix."
With CNN.