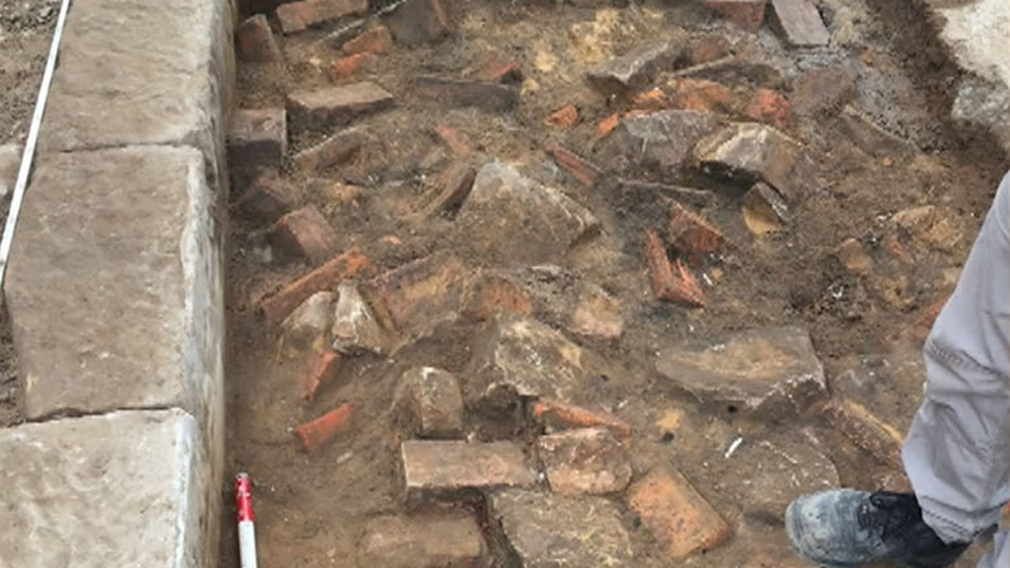 More grave sites and crypts slow work on Sydney Metro
Human remains have slowed work on Sydney's new metro station at Central, after staff found grave sites and crypts during construction.
Some work has paused up to six times since March last year, with the discovery of bones and coffins when excavating the railway.
Central Station was built above one of Sydney's first burial grounds - known as Devonshire Street Cemetery.
Construction of Sydney's new Central metro station has been slowed following multiple discoveries of human remains below existing platforms. (Supplied)
Governor Lachlan Macquarie ordered the cemetery to be consecrated in 1820 between Eddy Avenue and Elizabeth Street.
Many of Australia's early settlers were buried there, before the site was resumed to build Central station in 1901.
Families of those who were buried had two months to exhume their loved ones, but some were never claimed.
9NEWS has obtained photographs of the gravesites, which were found beneath Platforms 13 and 14.
The bones and grave sites were uncovered under Platforms 13 and 14 and could date back more than a century. (Supplied)
The Transport Minister insists the remains have been handled sensitively, with police and the coroner informed of any discovery.
"We continue to uncover Sydney's history as we build new infrastructure," Mr Constance said.
"The appropriate heritage experts are involved and it's all handled through the Department of Planning in terms of the treatment of those sites."
The discoveries come after an investigation was launched into reports workers on the nearby light rail project seemingly discarded bones on Chalmers Street.
The Central Walk project is worth $955 million and is a 19-metre wide underground concourse from Chalmers Street, connecting suburban rail platforms with the Sydney Metro platforms.
Work will be complete in 2022.
© Nine Digital Pty Ltd 2019