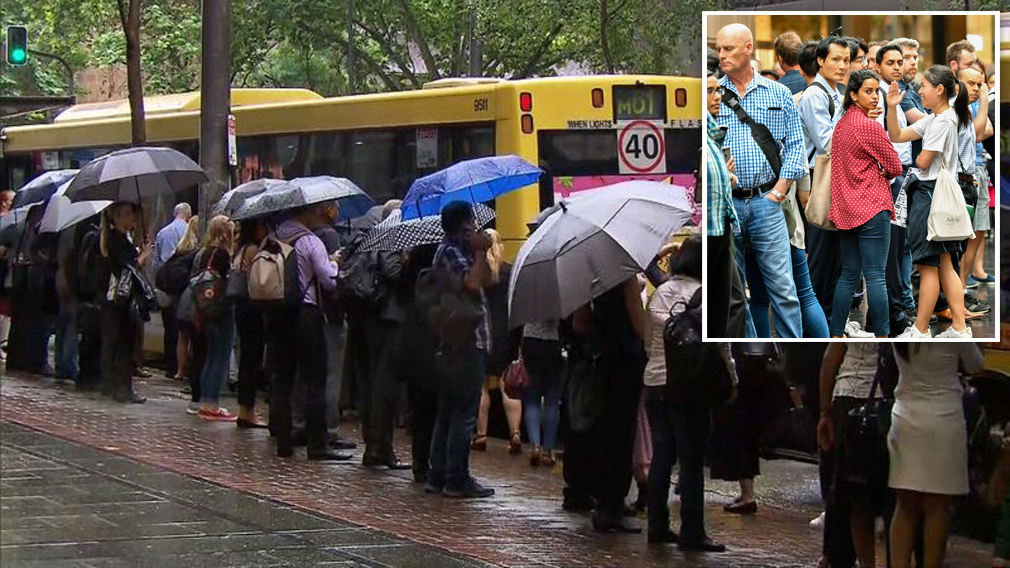 More commuter chaos for Sydney Hillsbus commuters
Thousands of commuters in Sydney could face further bus delays today amid ongoing pay negotiations between operator Hillsbus and more than 100 drivers who staged a flash strike.
Scores of passengers were left stranded for hours along the M2 in the city's north-west yesterday after 115 drivers called in sick over the pay row, sparking mass disruptions to the bus network.
A spokesperson for Hillsbus told 9News yesterday the lack of drivers was due to an unauthorised industrial action by the drivers and that negotiations are ongoing.
Thousands of Sydney commuters could face further bus delays amid pay negotiations between Hillsbus and more than 100 drivers who went on strike. (AAP)
Passengers were faced with mass delays and long lines around the city and in the north-west yesterday during the un-planned strike. (AAP)
Warnings were issued to Hillsbus customers yesterday alerting of possible overcrowding on bus routes amid the lack of drivers. (9News)
"Hillsbus is in the middle of discussions with drivers about a new enterprise agreement," a spokesperson said.
"The Transport Workers' Union is supportive of the package being offered, which is superior to that of all other private operators in Sydney, and it is believed most drivers support the offer as well.
"This action is by a group of drivers and the industrial action is not authorised by the TWU."
The operator also warned of possible overcrowding on some routes yesterday as a result of the strikes, and replacement buses were brought into the north-west during the night to help ease the disruption.
Commuters who were seen lining streets around the city took to social media to voice their frustrations with the strike.
One commuter also told 9News that he had been waiting for two hours before a bus service was available.