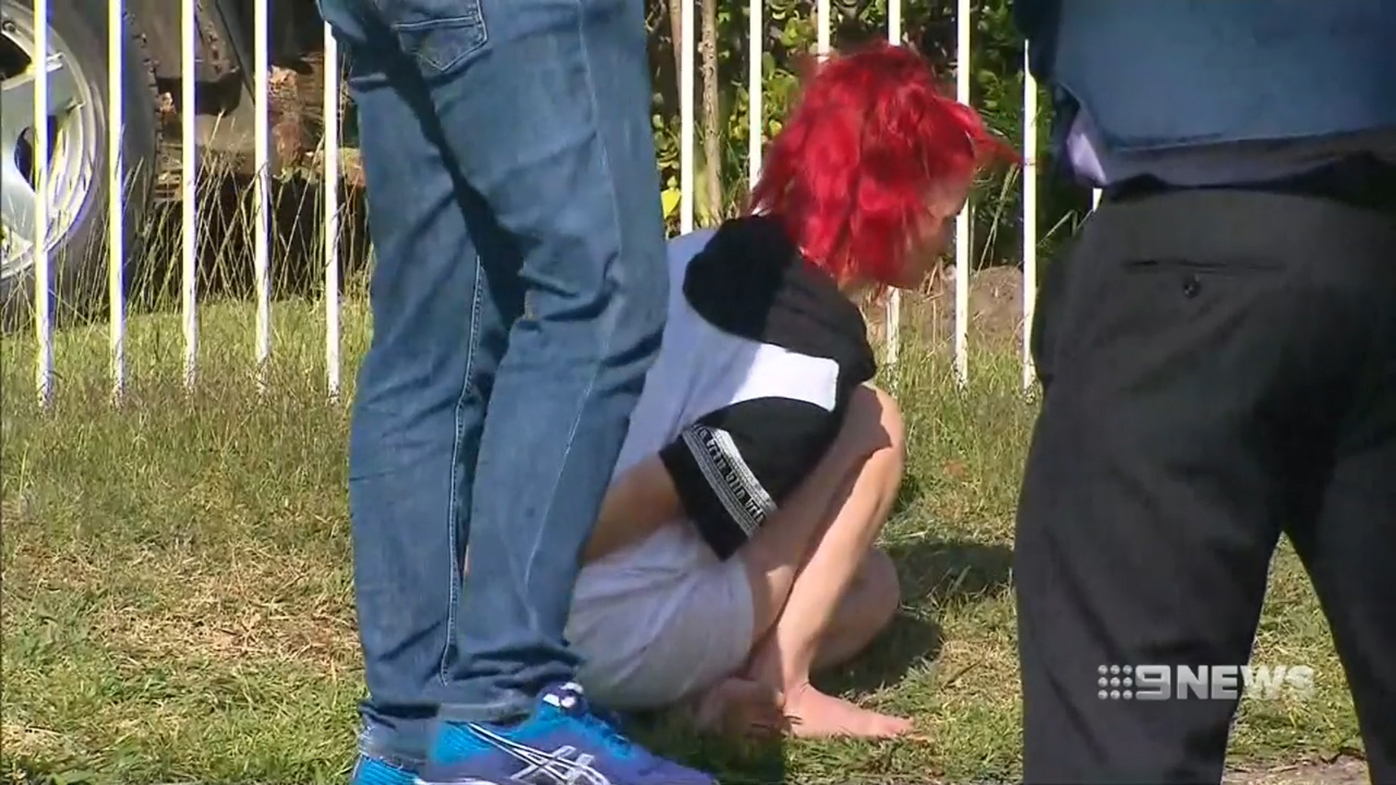 Men, woman arrested in Sydney over tent fire body
Two men and a woman have been arrested in a SWAT-style police raid at a suburban home in Sydney's west.
The trio were handcuffed in the front yards of houses on Gibbs Street in Greystanes, near Parramatta, about 4pm today.
They were arrested over the discovery of a body in a burnt-out tent near Geelong earlier this week.
A woman and two men were arrested in Greystanes this afternoon. (Nine)
One of the men was treated by paramedics and put onto a stretcher and loaded into an ambulance.
The woman will spend the night behind bars, while the men will be taken to hospital for check-ups.
One neighbour told 9News the trio were new to the neighbourhood.
Three people have been arrested in Sydney's west over a body found in a burnt-out tent in Geelong. (Nine)
"I saw the police officer jumping over the fence next door, and they were calling the man to give up or something like that," she said.
"This is the first time that I've seen them."
Victorian detectives will travel to Sydney tonight ahead of an expected extradition of the three tomorrow.
Emergency crews found a body in the burnt out tent in Geelong earlier this week. (9News)