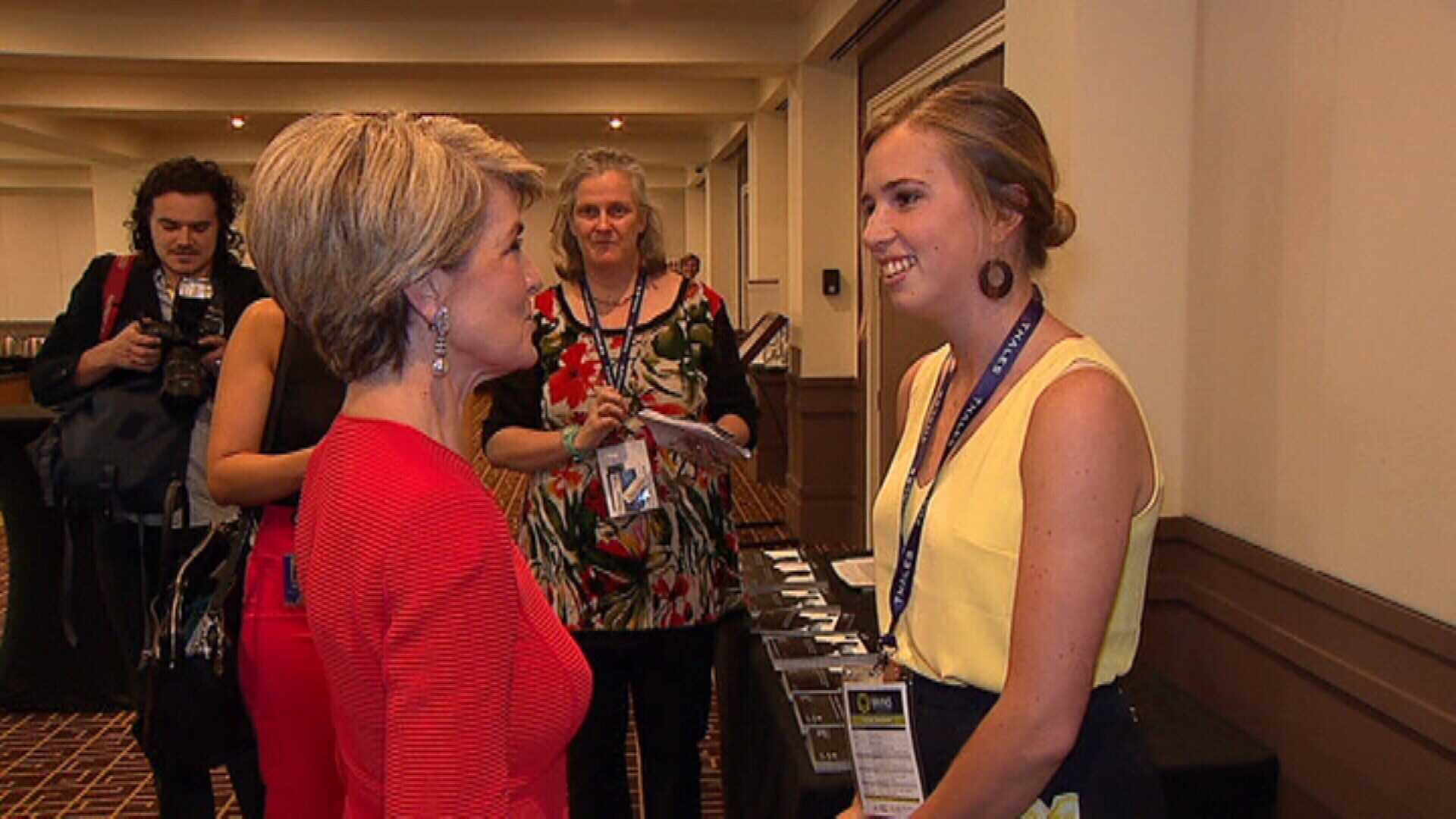 Meeting Bishop 'best moment' of student's life
A Canberra High School student  said she experienced "the best moment" in her life after meeting former Foreign Minister Julie Bishop.
Belle Dare,18, was attending a Women in National Security event in the nation's capital, where Ms Bishop spoke.
After the former Deputy Liberal Leader addressed the gathering for almost half an hour, discussing foreign policy and political power, she met the year 12 student.
The teenager said meeting Ms Bishop was one of the greatest moments of her life. (Nine)
Julie Bishop shakes hands with student Belle Dare. (Nine)
The pair spoke briefly, as Ms Dare told Ms Bishop: "I really wanted to go into foreign policy, you're such a role model for me."
"I hope you enjoy the whole conference," Ms Bishop said, adding, "Come and talk to me sometime, come and have a cup of coffee."
Ms Bishop was speaking at an event when she met the Canberra student. (Nine)
Ms Dare told 9NEWS she was blown away by the encounter.
"She's such an inspiration to me. She's just an amazing woman. It was the best moment of my life," she said.