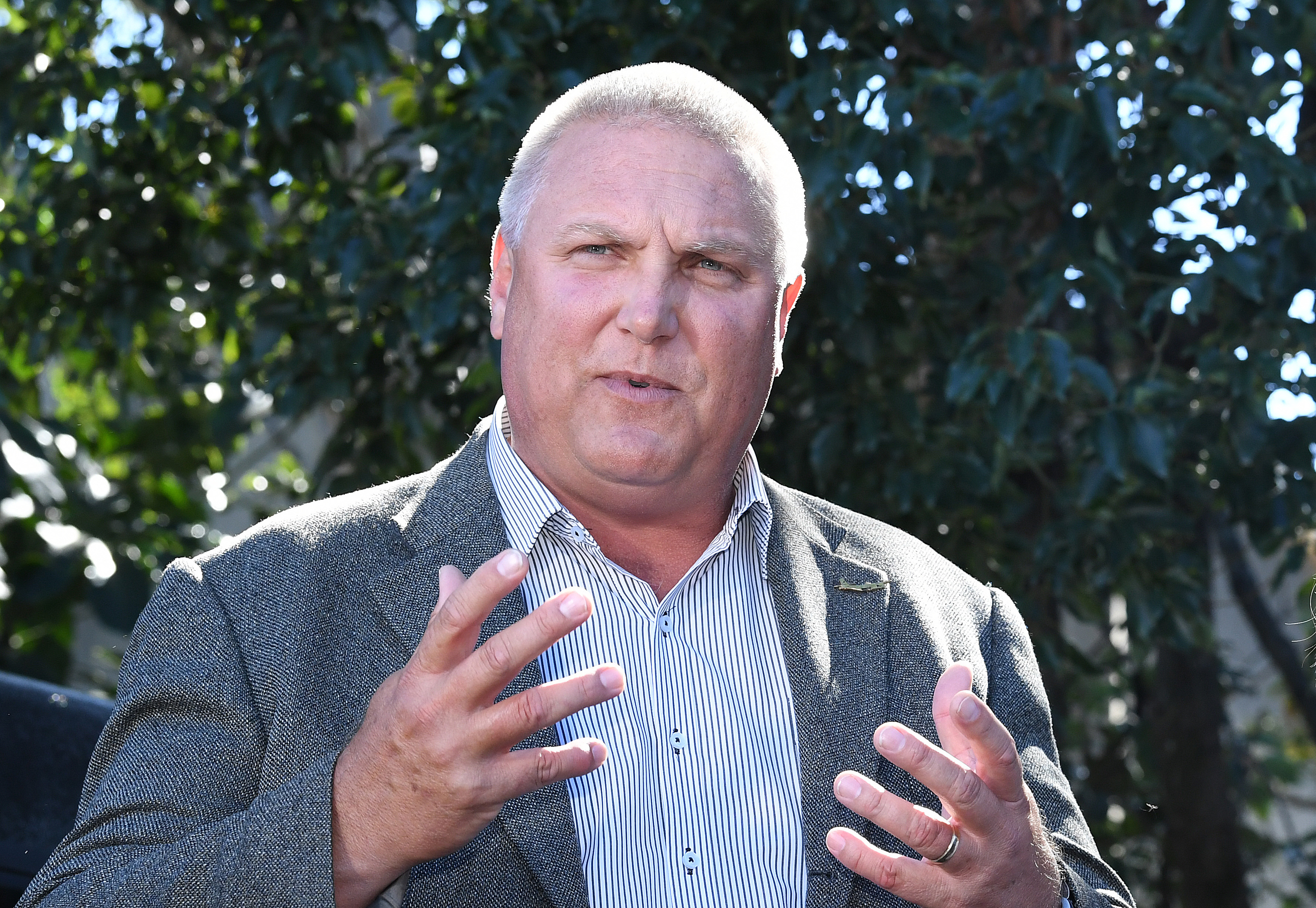 Malcolm Turnbull defends Longman by-election candidate Trevor Ruthenberg
Malcolm Turnbull has defended his candidate in the crucial Longman by-election, who wrongly claimed he had been awarded an Australian Service Medal for his time in the Air Force.
The Prime Minister said Trevor Ruthenberg had made an "innocent mistake for which he's very embarrassed and he's apologised profusely".
Mr Ruthenberg's biography on the Queensland parliamentary website claimed he had been given the medal, but he had, according to The Courier-Mail, received the Australian Defence Medal, given to all military personnel who serve for four years.
The Liberal Party's candidate for the Longman by-election, Trevor Ruthenberg, has come under fire for military medals. Picture: AAP
Mr Ruthenberg, considered a good chance of winning the south-east Queensland seat, said the mistake wasn't intentional and he has no idea how it happened.
Mr Turnbull spoke to the man they call "Big Trev" this morning and was satisfied it was an honest mistake.
"He mis-described the medal that he had been awarded," Mr Turnbull told Melbourne radio.
"Big Trev is as honest and straight as he is big. And he is big. He feels bad about it. He's apologised.
Mr Ruthenberg on the campaign trail with frontbench MP Peter Dutton last week. Picture: AAP
"I've spoken to him about it and am satisfied it is an honest mistake."
Mr Ruthenberg told The Courier-Mail he was "no military imposter".
It could though damage his chances of defeating Labor's Susan Lamb in the by-election on Saturday week.
Mr Turnbull told a later media conference Mr Ruthenberg had "screwed up, he's fessed up".
"No-one knew of the error until recently. He's a patriotic Australian. He's so proud of the uniform he wore," the prime minister said.
"He's apologised to the ex-service associations in the electorate."
Malcolm Turnbull has backed Mr Ruthenberg despite the war medal controversy. Picture: AAP
Mr Ruthenberg told a media conference it was a "simple mistake" that occurred some time ago and he  took immediate steps to correct it when it was discovered.
"I apologise unreservedly," he said.
"I'm owning the mistake. Part of being a person of integrity is to admit to a mistake."
He said he had apologised to Malcolm Turnbull.
And he had never worn the Australian Service Medal, incorrectly mentioned on the web site.
Mr Ruthenberg served one term in the Queensland Parliament during Campbell Newman's premiership.
He said he hadn't considered withdrawing from the by-election and would continue to campaign.