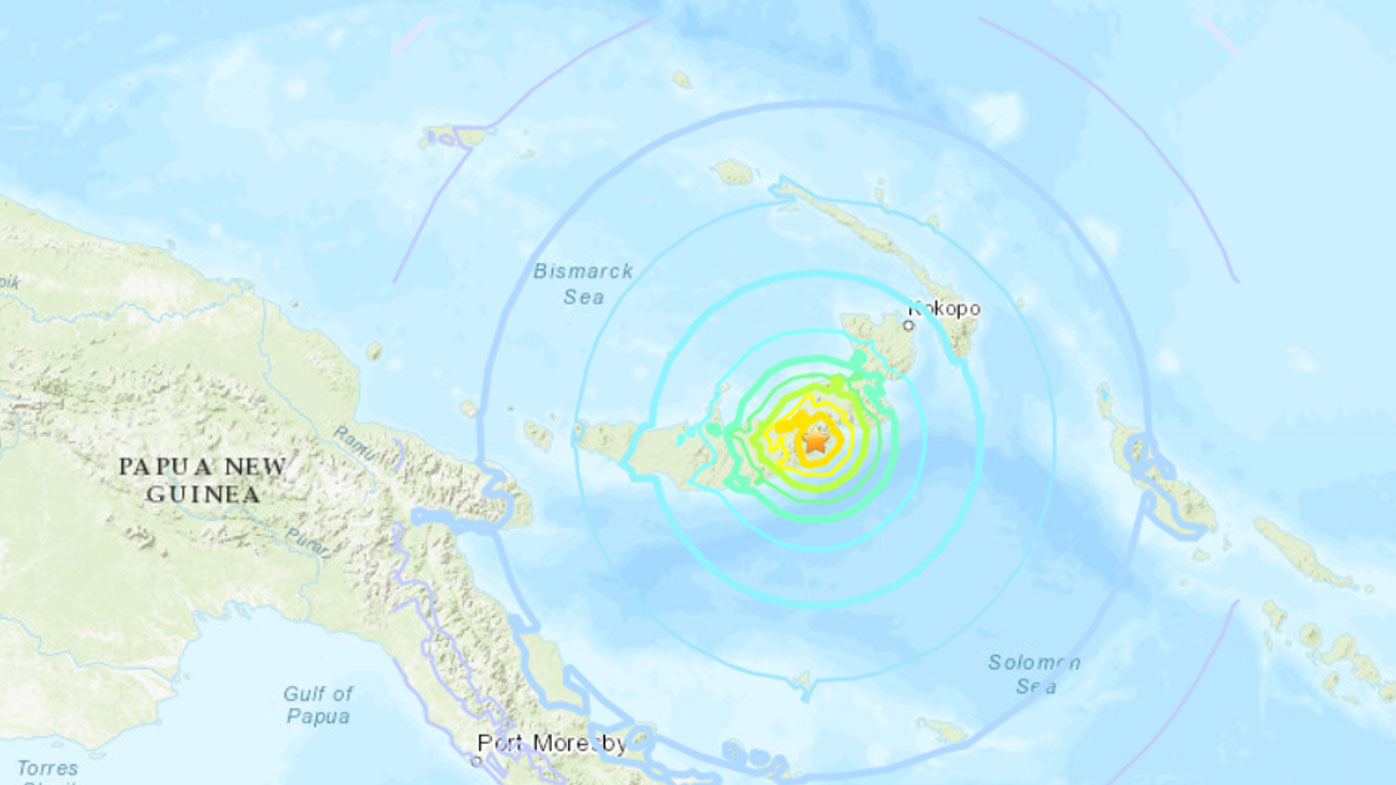 Magnitude-7 earthquake strikes Papua New Guinea
A magnitude-7 earthquake has hit Papua New Guinea.
It struck the island of New Britain this morning, and the Pacific Tsunami Warning Centre said there is now a threat of a tsunami.
The quake hit 118 kilometres from Kimbe.
A minor earthquake also hit Bali this morning.
Tourists and locals said they were woken by the magnitude-6 quake, the latest in a series to strike the country.
The epicentre was off the coast, north north-east of Sumberanyar, according to the United States Geological Survey.
Central Sulawesi was devastated when hit by a 7.5 magnitude quake last month which killed almost 2000 people with hundreds more still missing.
Around 100 people died on the island of Lombok August when an earthquake measuring 7 struck and was followed by aftershocks.
The quake was felt in Bali and tourists – many Australian – had to be evacuated from the Gilli Islands off the coast.