National
'I've learned a big lesson': NRL star returns home from Bali jail cell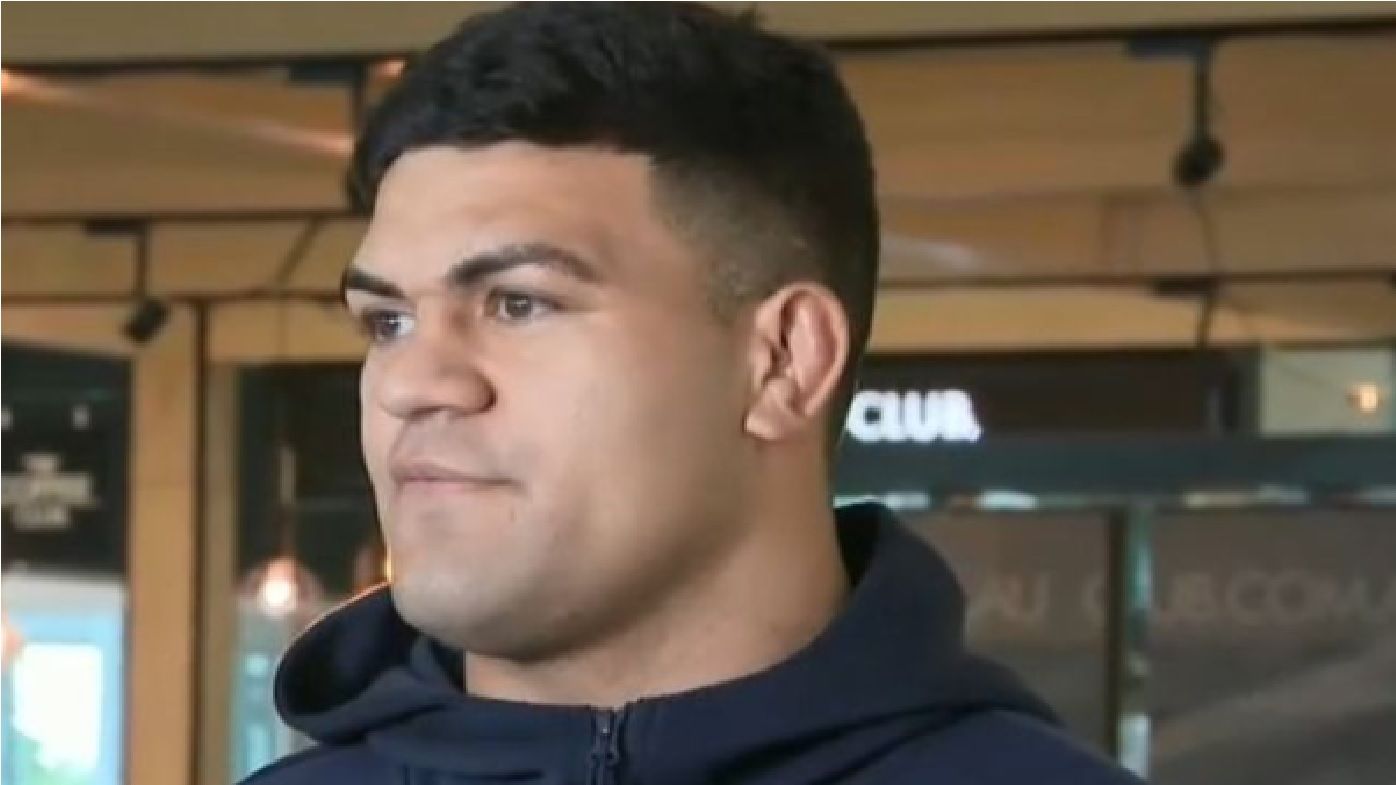 NRL star forward David Fifita landed in Brisbane after spending three days in custody in a Bali prison cell for allegedly assaulting a bouncer.
The 19-year-old Brisbane Broncos player narrowly avoided a jail sentence by reaching a peace agreement with the security guard he allegedly punched early on Saturday morning.
The NRL's so-called million-dollar man said he had "learned a big lesson" from what he had encountered the past few days.
"I'd like to thank everyone who has worked to help me get home," he told media at the airport.
"I'd like to thank Walshy, Payne and my lawyers over in Bali and everyone at the Brisbane Broncos.
"There's been a lot going on behind the scenes and I am really grateful.
"It is a great feeling to be back home to see my family."
Earlier Broncos CEO Paul White said Fifita made "made a poor decision putting himself in that nightclub precinct at that hour of the morning".
"I suppose nothing good happens after midnight," he said.
Mr White said Fifita's future would be decided by the NRL Integrity Unit.
"We are just happy to have him out of that cell in Kuta. He had been there for three days and for a young man, we understand it was quite a harrowing experience," he said.
"The conditions, as you can imagine, in the cell over there are very different to what you would experience if you were in custody in this country.
"So that in itself is a fairly traumatic experience and we knew the longer that went on we became concerned for his mental health and concerned for what his family, and in particular his mother, was going through."
Fifita's release came after bouncer Dani Irawan withdrew his police complaint after he received a sincere apology from 19-year-old Fifita. He said he was not compensated in any way.
Fifita allegedly reached out and punched Mr Irawan as he rode past on a scooter taxi in in the early hours of Saturday morning.
Security footage obtained exclusively by 9News showed the bouncer quickly retreating inside.
Mr Irawan initially reported the alleged assault after growing "sick of arrogant tourists".
Melbourne Storm player Nelson Asofa-Solomona was penalised with a three-test ban following a brawl outside the same Bali nightclub last month.