National
Inside the violent, criminal world of a teen gang member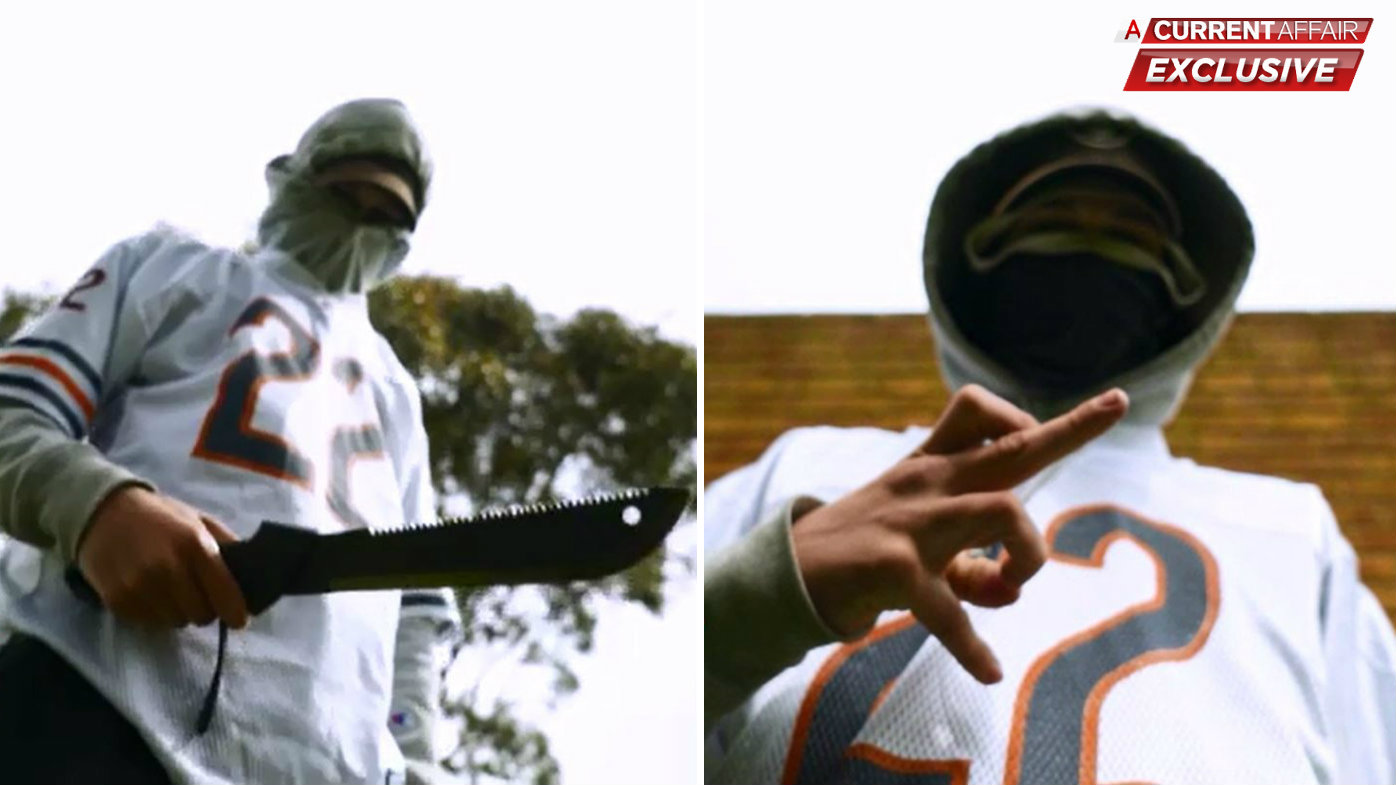 "It's f------ sexy, isn't it?" Zach* purrs, staring lovingly at his large serrated machete.
The blade is this 15-year-old's weapon of choice.
"If I'm going to a fight and I think I might lose, I'm bringing this knife," he tells
A Current Affair
in an astonishingly candid interview tonight.
Zach says almost no one is safe from being attacked, robbed, or worse.
"(If they) want to walk around like a little rich c---, I'll f------ take their s---," he said.
"He was just looking at me like I was a lower place in life than him, and I'm going to show him that's just wrong. I'm going to make him kiss my shoe."
Zach says he's a proud member of the youth street gang Young Reckless Drillers, an organised group based out of Cranbourne in Melbourne's south-east.
"Someone talks s--- about the YRD and you go and bash them," he said.
"If I need something and I don't have the money for it, I know the boys will help me get it."
The teenager opens up about what led him to join the street gang.
"Stealing a Kit-Kat would lead to stealing a bike and then stealing a bike leads to rolling someone for their phone," he said.
On
A Current Affair
tonight, we lift the lid on a new wave of street gangs forming across suburban Melbourne from Tarneit to St Albans, Hoppers Crossing to Frankston.
In a disturbing development, these gangs use social media to live stream their crimes, including home invasions, bashings, and high-speed police chases.
A Current Affair
has obtained exclusive footage of their violent antics.
"There's a lot popping up now, I've never seen it this bad," Zach says. "Every time I go on Instagram, I swear to god there's another f------ gang."
For the first time, dramatic and violent footage of these new street-gangs' antics will be aired.
"I feel like I get away with a lot more because I'm underage," Zach tells us.
"If I want something, I can find a way to get it for free."
Mothers of gang members tell
A Current Affair
about losing their children to the streets, and say they are being dragged into the violence.
*Name altered for legal reasons.
Watch the full story on
A Current Affair
tonight from 7pm.
© Nine Digital Pty Ltd 2019