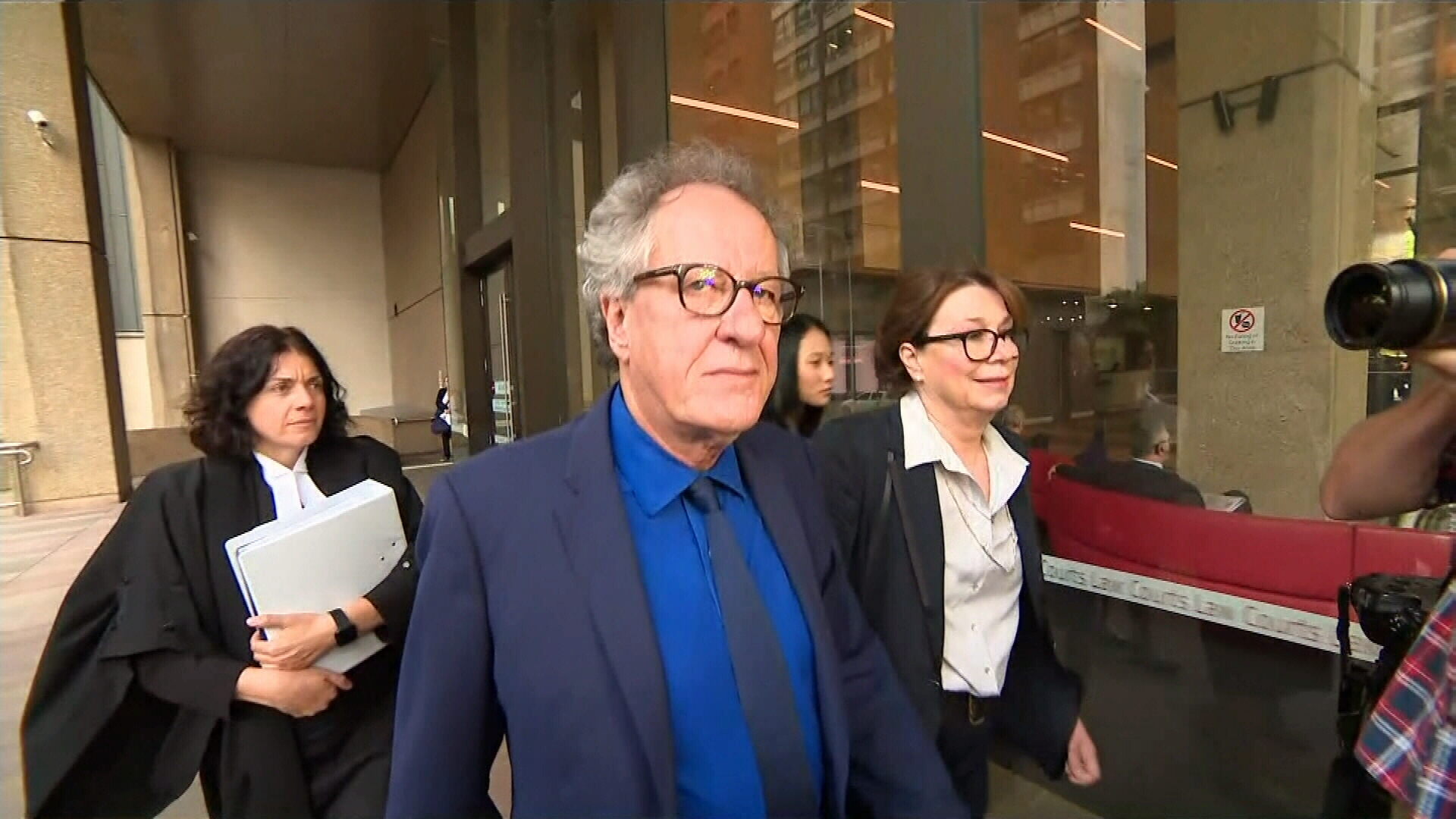 Geoffrey Rush arrives for defamation trial
Actor Geoffrey Rush has arrived at a Sydney court for the start his high-profile defamation trial against a Sydney newspaper and journalist.
Rush, 67, is suing the Daily Telegraph's publisher Nationwide News and journalist Jonathon Moran for defamation after they published articles about an allegation he behaved inappropriately towards a female co-star.
The Oscar winner says the articles, published in 2017, made him out to be a pervert and predator.
Australian actor Geoffrey Rush (centre) arrives at the Federal Court in Sydney Monday, October, 22, 2018. (AAP)
On Monday, following months of legal argument, Rush faced a large media pack outside Sydney's Federal Court for the beginning of the judge-alone trial before Justice Michael Wigney.
The articles referred to an allegation Rush behaved inappropriately towards a fellow actor - later revealed to be Eryn Jean Norvill - during a Sydney Theatre Company production of King Lear in 2015 and 2016.
Rush has vehemently denied the accusations but the Telegraph and Moran will now plead a defence of truth after Norvill agreed in July to give evidence.
Rush is suing Nationwide News for defamation. (AAP)
Norvill played Cordelia, the daughter of Rush's titular character in the Shakespearean production.
According to a defence document, Rush allegedly made lewd gestures in her direction, simulated fondling and groping her breasts and regularly made comments or jokes about her involving sexual innuendo.
Rush sits in court on day one of the trial. (ABC)
He is accused of touching Norvill's lower back under her shirt when they were backstage and tracing his hand down her torso and across the side of her breast during a scene in which he was carrying her.
Rush's lawyers have criticised the Telegraph for publishing last year's articles without speaking to her and said some of the claims against their client lacked precision.
AAP