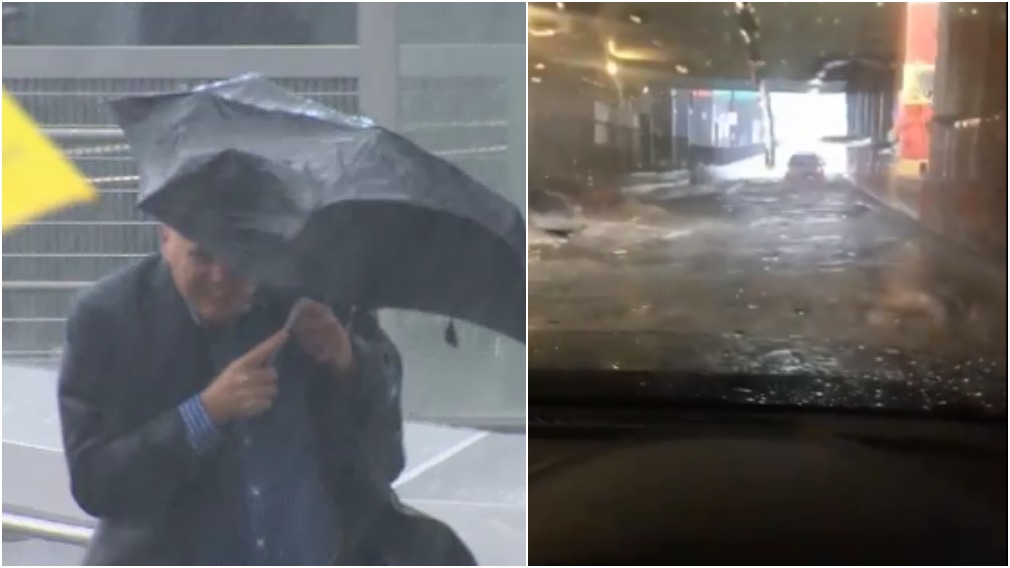 Flash-flooding hits Melbourne as severe storm arrives
Heavy showers are soaking Melbourne and flooding streets across the city as a severe storm sets in this afternoon.
More than 14 millimetres of rainfall has hit the city in the past 15 minutes, with video showing water flowing down streets in the Docklands and South Melbourne.
Ninety calls have been made to the SES across Victoria, with about 116 trees felled and seven reports of floods, 9News have been told.
Stormy scenes in the city this afternoon.
Skies were cloaked in dark clouds in the minutes before the storm hit. (Sean Davidson)
Large hail stones, thunder and damaging winds are set to lash the city over the next few hours, The Bureau of Meteorology have advised.
Images shared to Twitter show the CBD skyline cloaked in dark clouds, with showers beginning to set in.
Areas affected include the Central, Northern Country, and North Central regions of the state, along with parts of the Mallee, South West and North East.
More to come…