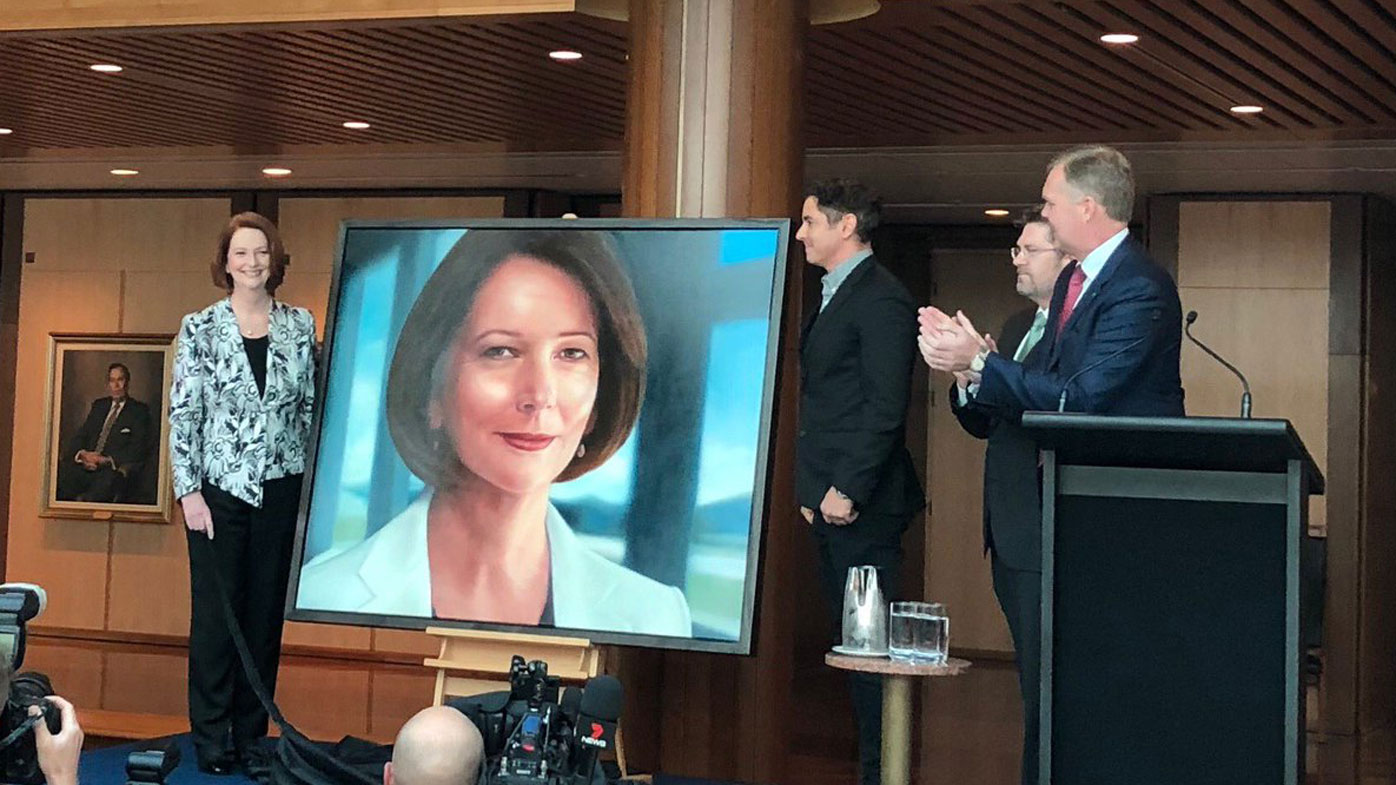 First female Prime Minister has portrait revealed
Australia's first female Prime Minister, Julia Gillard, has finally had her official portrait unveiled, five years after losing the job.
Before a packed gallery of Labor and Coalition MPs, including another former PM, Tony Abbott, Ms Gillard spoke of her reluctance to have the portrait done, believing it was part of the "pomp and ceremony" of being a nation's leader.
"And I wasn't particularly interested in doing that," Ms Gillard said after being warmly greeted.
"I always said, let's just forget about it, let's just forget about."
But she finally agreed after a little nudge from her staff.
"They said 'you ought to get that portrait done before you look a hell of a lot older than you did as prime minister'," Ms Gillard said.
"I thought yes, I really should get this done."
She said portraits were difficult to capture a prime minister's achievements, the overseas trips, the "sleepless nights" worrying about establishing the National Disability Insurance Scheme, or the Royal Commission into child sex abuse.
The portrait will hang beside John Howard in Parliament House.
It was created by award-winning Melbourne artist Vincent Fantauzzo.