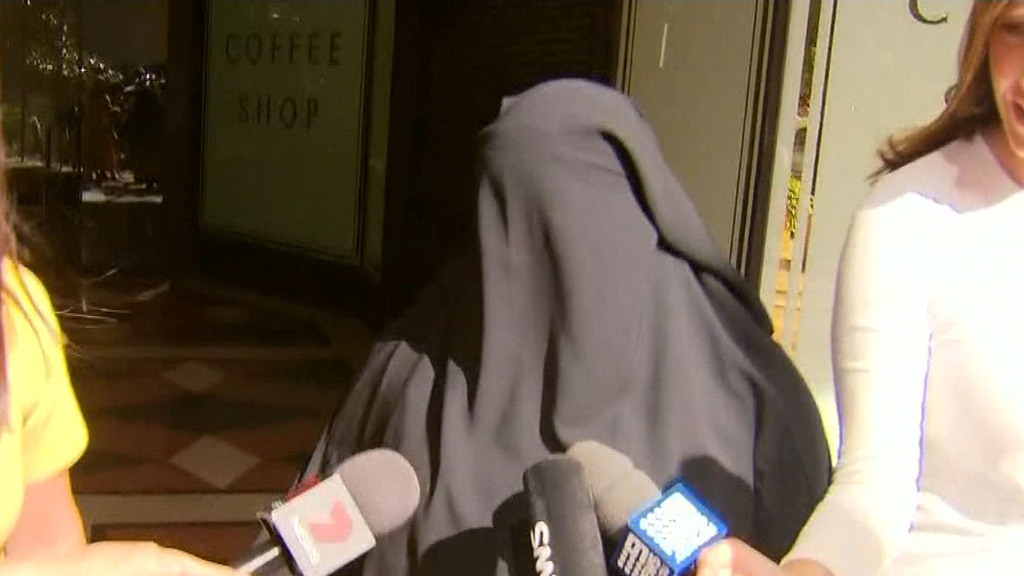 Extremist's wife sentenced in Sydney court
The wife of a terrorist recruiter has been spared jail and will instead serve 75 hours of community service for refusing to stand for a judge in court.
In Downing Centre Local Court on Wednesday, Moutia Elzahed, 50, became first person in NSW to be sentenced for the offence.
Elzahed, who is married to jailed Islamic State extremist Hamdi Alqudsi, was in May found guilty of nine counts of disrespectful behaviour in court.
Moutia Elzahed at Downing Centre court today. (AAP)
© AAP 2018