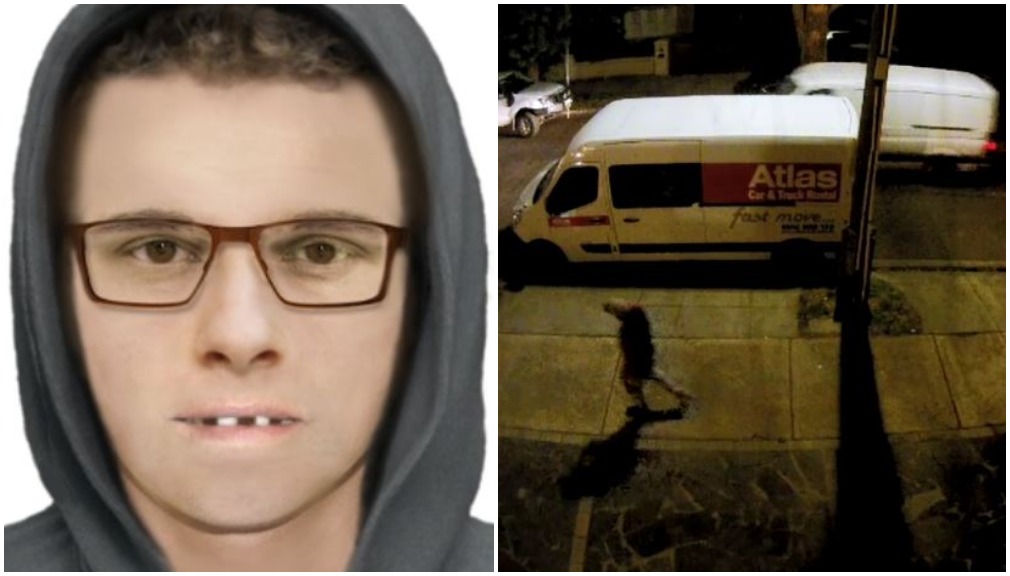 Delivery man left unconscious in horrific attack
A man delivering packages overnight has been left unconscious after being punched in the head and beaten with a torch in Melbourne.
The 33-year-old man was dropping off parcels to a property on Wilgah Street in St Kilda East when he was approached by an unknown man at about 3.40am.
Police said the offender was aggressive and began to verbally abuse the victim.
A computer-generated image has been released of the offender, who police believe is missing teeth. (Supplied)
It is believed the suspect then punched the victim in the head, before hitting him with a torch.
The offender left the victim lying unconscious on the road and fled the scene.
Police said the Point Cook man received serious head injuries and remains in hospital.
Police released grainy CCTV vision of the suspected attacker. (Supplied)
The offender has been described as Caucasian, aged 25 to 35 years old, has brown hair with a pale complexion and is missing teeth.
Detectives released a computer-generated image of the suspect in the hopes someone can identify him.
Anyone with information is being urged to contact Crime Stoppers on 1800 333 000.