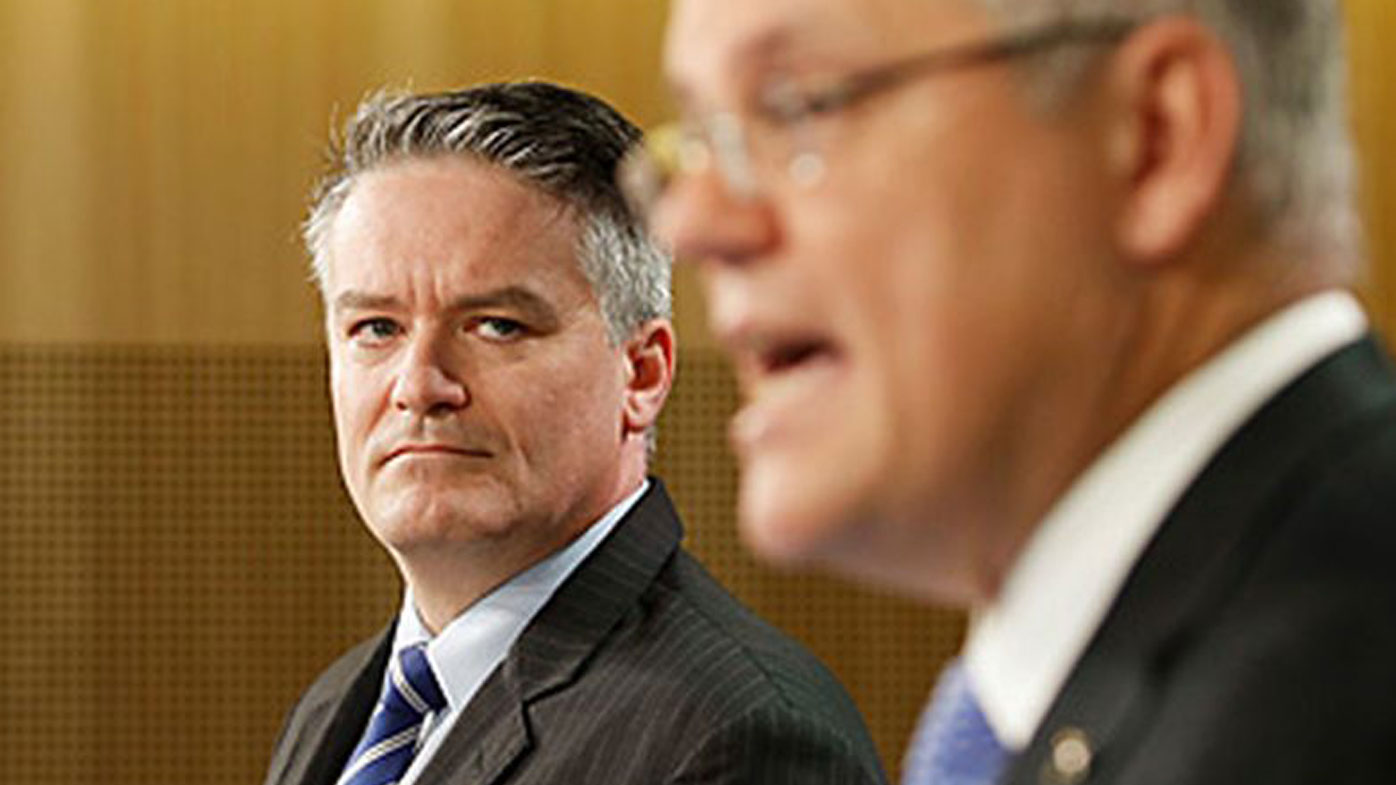 Cormann 'sorry for way' Turnbull coup played out
Finance Minister Mathias Cormann has denied he helped engineer the coup against Malcolm Turnbull after the former prime minister accused him and eight others of organising the "insurgency" that "blew up the government".
Mr Cormann said he never wanted the "events to unfold the way they did", but it was clear Mr Turnbull's leadership had become "irretrievable".
He told Sky News he voted for Mr Turnbull when he called a surprise party room ballot on the Tuesday, but events in the following days "crystallised" the need to resolve the leadership crisis.
Mathias Cormann said he never wanted the events to unfold the way they did. (AAP)
He said the "instability and chaos" would have continued when parliament rose for a long break and he switched to Peter Dutton three days later.
"I worked extremely hard to help Malcolm be a successful prime minister," Mr Cormann said.
"I had a very good personal and working relationship.
"I never wanted the events to unfold the way they did.
Mr Turnbull and Scott Morrison before the leadership spill took place. (AAP)
"In the circumstances I was in a position I had to make some judgements and I did."
Mr Cormann, a close friend of Mr Dutton, said he had exchanged text messages with Mr Turnbull but they haven't spoken since the coup.
"This has been a difficult period for him. I get that," he said.
"I'm sorry the way this has all played out."
Mathias Cormann, a supporter of Peter Dutton, denied helping engineer the coup against Mr Turnbull. (AAP)
Defence Minister Christopher Pyne a loyal supporter of Mr Turnbull, agreed with his former leader that those who brought him down, must be held responsible.
Mr Pyne told the Today Show he didn't watch his appearance on the ABC's Q&A program, but they were in touch after the show.
"He's a friend of mine, so I asked him how it went," Mr Pyne said.
"We texted each other and he's entitled to have his views about things."