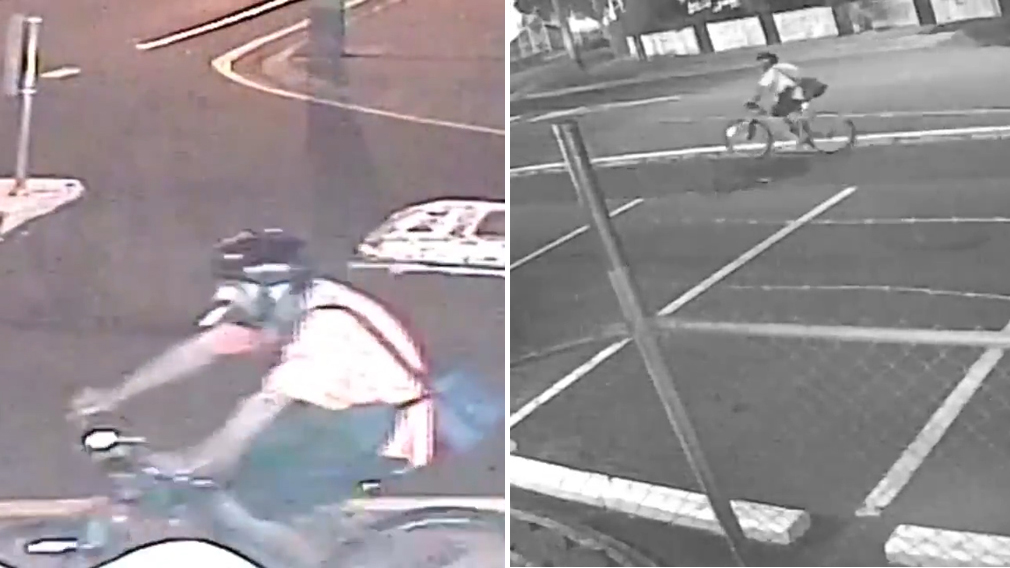 CCTV released in bid to solve Queensland murder
Homicide detectives investigating the shooting death of a woman south of Brisbane are trying to identify a cyclist who was nearby at the time.
The 40-year-old's body was found on a Wembley Rd property at Karawatha in the early hours of Saturday, February 9.
She was shot in the head but police are yet to locate the weapon or determine when she died.
Anyone who recognises the cyclist is urged to call police. (Supplied)
Police released CCTV footage from nearby Woodridge Railway Station today.
It shows a man wearing an orange, high-vis shirt, cycling along nearby Railway Parade at 3.14am that morning.
A 43-year-old man present when the woman was shot has been released without charge, but police haven't ruled out his involvement.
Police believe this footage could hold vital clues about teh February murder. (Supplied)
Neighbours reported hearing two gunshots in the hours before the man made a triple zero call at 3.16am.
Anyone who recognises the cyclist in the footage is being urged to contact police.
Police have released new CCTV to find a cyclist who was near the scene when a woman was murdered in Brisbane. (Supplied)
Investigators would also like to speak to any motorists who were travelling along Wembley Rd between 2.45am and 3.20am.
A crime scene remains in place at the rural property.
Acoustic testing, including simulated gun shots, were carried out at the premises on Friday night.
© AAP 2019