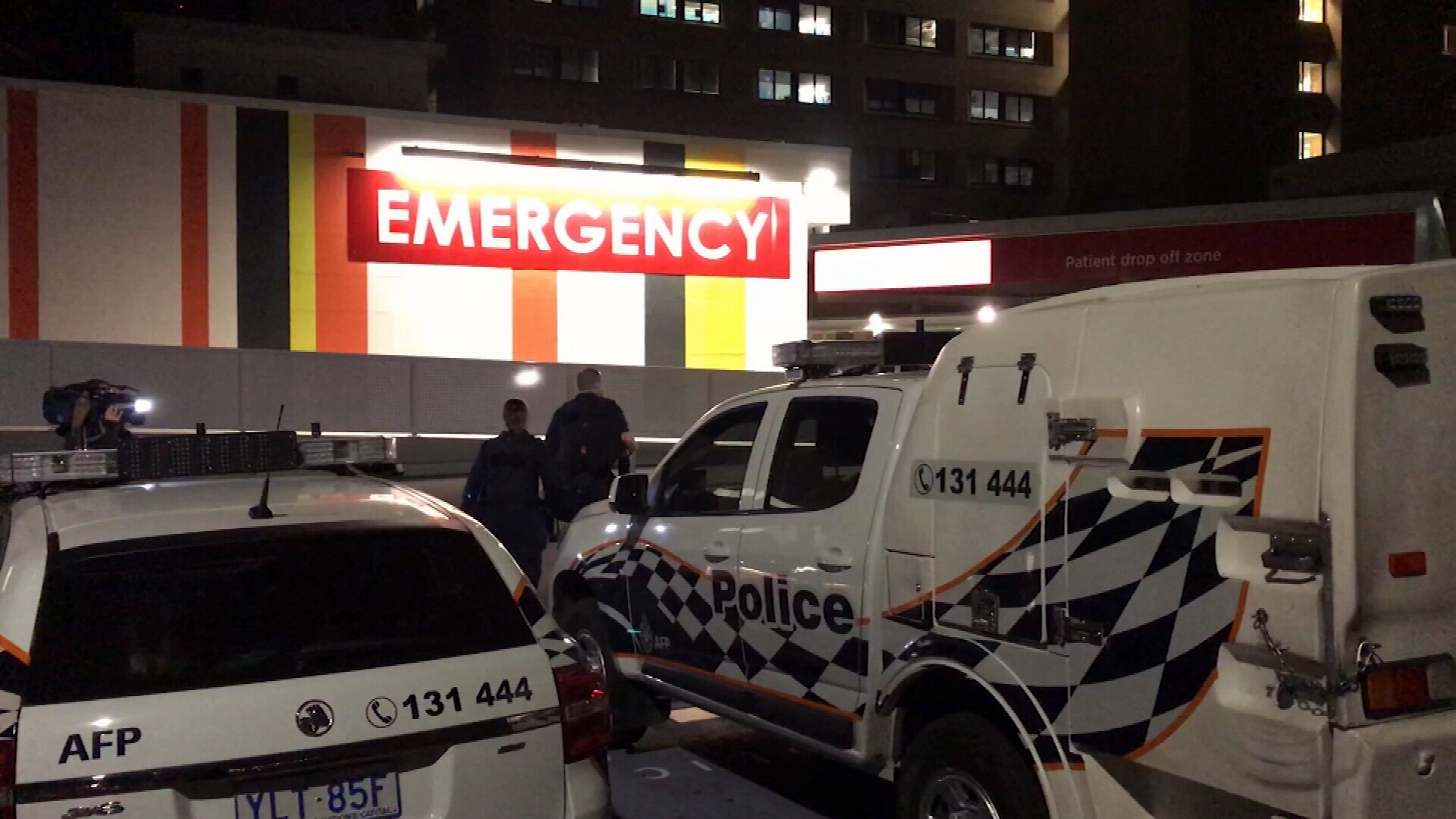 Canberra Hospital's Emergency Department in lockdown after shots fired
Parts of The Canberra Hospital's emergency department remain in lockdown tonight after reports of shots being fired.
A person overpowered police, took an officer's gun and fired shots at the hospital, according to patients inside one of its wards.
Police have confirmed that they responded to "an incident" at the hospital at around 4pm today, saying that the threat has now been contained and there is no threat to public safety.
Canberra Hospital is urging patients with non-life threatening conditions to go elsewhere for treatment.
"Services at the ED have been impacted with areas of the ED closed," a hospital spokesperson said.
"The hospital is working with ACT Policing to bring these areas back online as quickly as possible and we ask the community for their patience at this time.
"The Canberra Hospital ED is still operational. However, we would encourage people with non-life or limb threatening injuries and/or illnesses to consider alternative treatment options to attending the ED tonight."