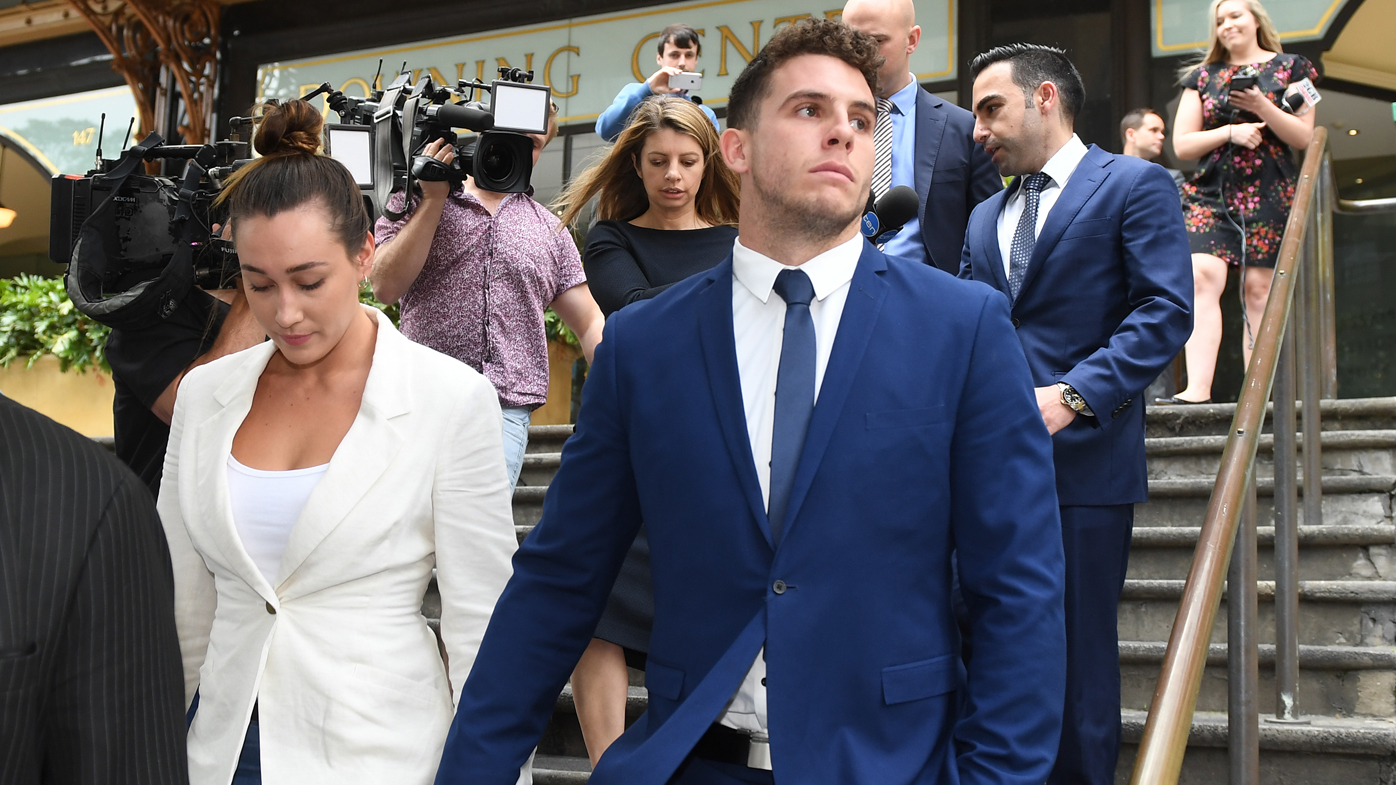 Bulldogs Mad Monday: Adam Elliott faces court on exposure charges
Bulldogs player Adam Elliott has faced court after he was photographed naked during the side's controversial Mad Monday celebrations.
Canterbury teammate Asipeli Fine, 25 chose not to attend for the first mention of wilful and obscene exposure charges laid after they stripped to the tune of Neil Diamond's Sweet Caroline at the Harbour View Hotel.
Neither entered a plea and their cases were adjourned to November 21.
Canterbury Bankstown Bulldogs player Adam Elliott leaves after a first mention at Downing Centre Local Court in Sydney, Wednesday, October 24, 2018. (AAP)
Dressed in a suit and tie, Elliott, 24 walked out of court holding the hand of his girlfriend and refusing to answer questions.
His lawyer said the media would have to wait to see whether his client was fighting the charges.
Elliott, along with his teammate Asipeli Fine have been charged with wilful and obscene exposure during their end of season Mad Monday. (AAP)
"Look, Adam's quite distraught about the whole situation. He's going through this process very embarrassed and remorseful, and we're just going to take it as it comes" he said.