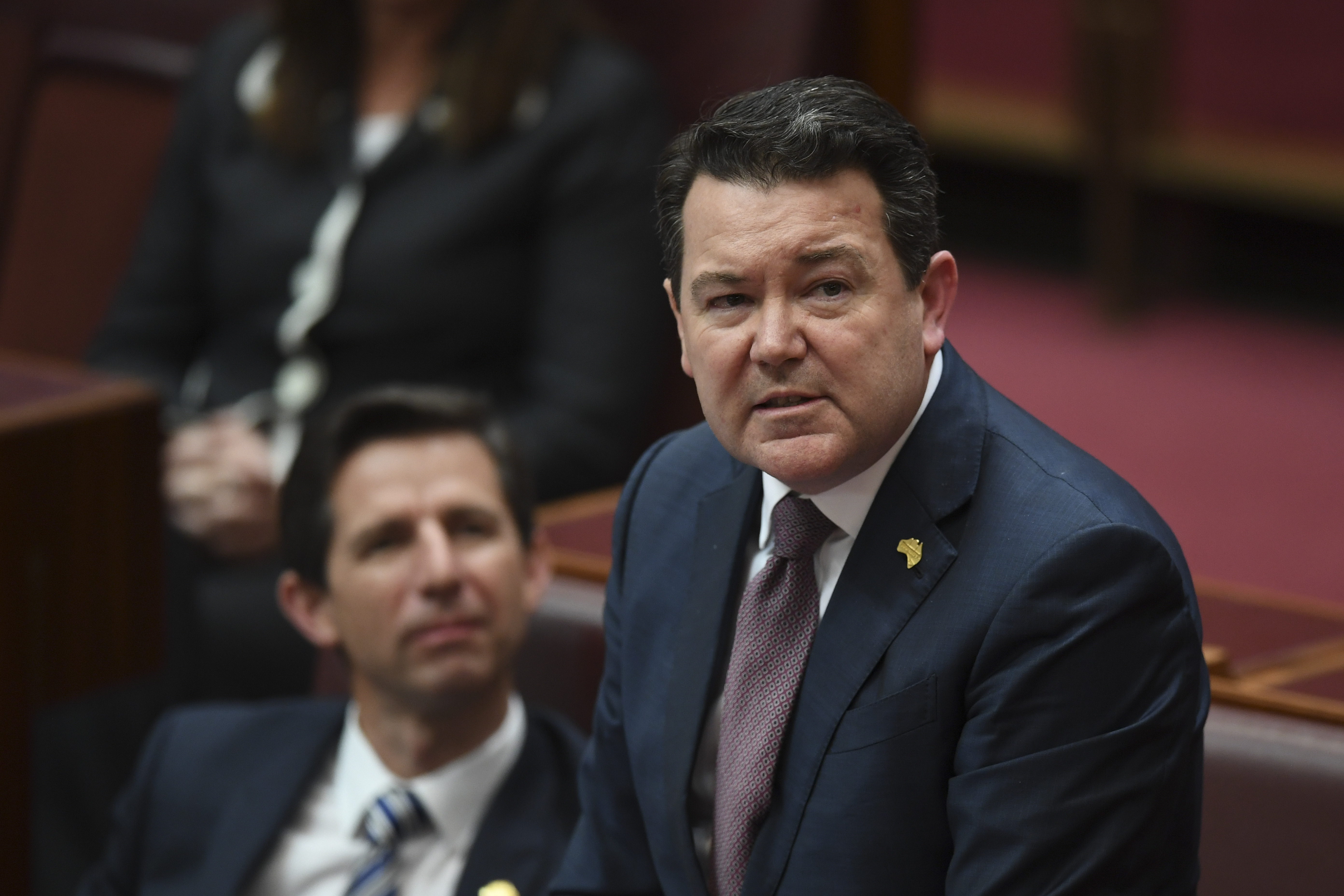 Australia's population tipped to hit 25 million years earlier than forecast
A prominent Liberal senator wants an inquiry into Australia's population, with new forecasts showing it'll hit 25 million - years ahead of previous predictions.
Western Australia's Dean Smith said new research shows the figure is likely to be reached in August, 22 years early.
Senator Smith has written to the Prime Minister and Treasurer, asking for a senate inquiry. He also said moderating our immigration intake could give Australia "time to breathe" to develop a revamped policy.
Western Australian senator Dean Smith wants an inquiry into Australia's population amid new forecasts. Picture: AAP.
An inter-generational report by the Howard Government found the 25 million mark would be reached years later.
Mr Smith said the new prediction raised questions about service provision, infrastructure planning, and job opportunities.
"I think what we need to do here is take some time to accumulate the evidence," he told the ABC.
Senator Smith, the author of Australia's same-sex marriage legislation, said the government needs to get ahead of the population debate. Picture: AAP.
Apart from population size, the senator said it was important to consider distribution to ensure the growth isn't concentrated around Sydney and Melbourne.
He believes it's possible to have a "civilised national discussion" about population without claims of racism, and political "dog whistling".
Former prime minister Tony Abbott has called for the migrant numbers to be severely cut, and Home Affairs Minister Peter Dutton has indicated reducing numbers could be positive.
The calls come after former Prime Minister Tony Abbott called for immigration numbers to be lowered. Picture: AAP.
Home Affairs Minister Peter Dutton has previously indicated that reducing numbers of migrants could be positive for Australia. Picture: AAP.
Treasurer Scott Morrison has a differing view however, saying it could cost the budget.
Senator Smith, who authored the legislation for same-sex marriage, said the government should get ahead of the population debate and set up a process for better planning and co-ordination.