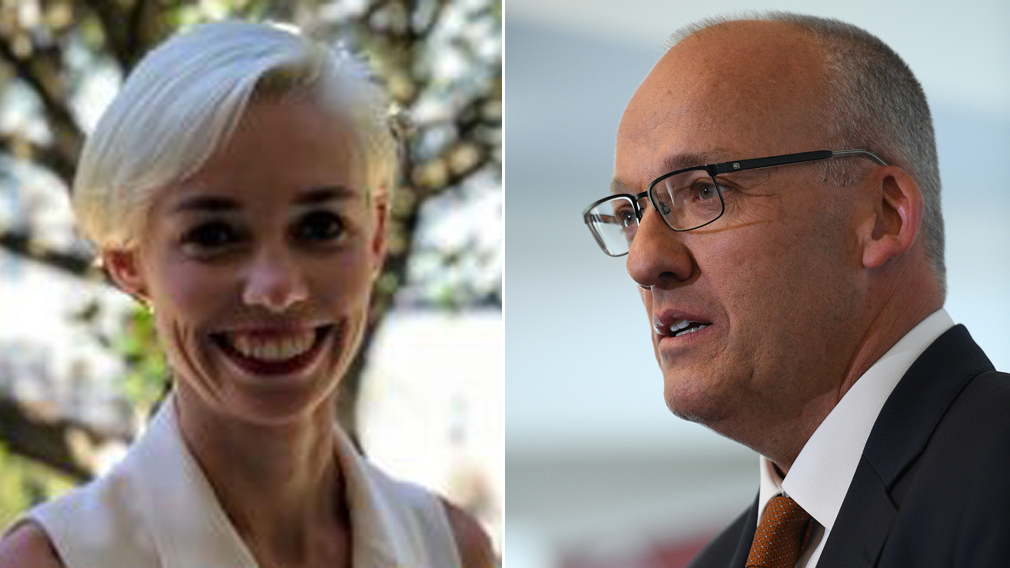 ABC reporter details sexual harassment allegations against Luke Foley
The ABC reporter at the centre of harassment allegations against NSW Opposition Leader Luke Foley says he placed his hand inside her dress at a 2016 Christmas party.
In an explosive statement posted by the ABC today, journalist Ashleigh Raper said she was going public for the first time "to set the record straight".
Raper said the alleged incident occurred at a Christmas Party in November 2016 for reporters and political staffers.
"Later in the evening, Luke Foley approached a group of people, including me, to say goodnight," Raper said.
"He stood next to me.
"He put his hand through a gap in the back of my dress and inside my underpants.
"He rested his hand on my buttocks.
"I completely froze."
ABC reporter Ashleigh Raper says Mr Foley put his hand through a gap in her dress. (AAP)
NSW Opposition Leader Luke Foley has been accused of placing his hand inside the dress of a reporter. (AAP)
Raper said then-Sydney Morning Herald reporter and current ABC colleague Sean Nicholls witnessed the incident.
The claims were first aired earlier this month when Corrections Minister David Elliott used parliamentary privilege to accuse Mr Foley of harassing an unnamed ABC reporter.
At the time, Mr Foley challenged Mr Elliott to make the claims outside of parliament and suggested he would sue if he did so.
9News has approached Mr Foley's office for comment.
STATEMENT BY THE ABC:
In response to media reports and comments made in the NSW and federal parliaments about an incident in November 2016 involving an ABC journalist and the NSW Leader of the Opposition, Mr Luke Foley, the ABC makes the following statement.
The ABC's first priority is and always has been the welfare of our employee, journalist Ashleigh Raper. ABC management first became aware of the matter following media enquiries in April this year. At this time ABC management spoke with Ms Raper, who made it clear she did not wish to make a formal complaint or take any action and wished the matter to remain confidential.  The ABC respected her wishes but took all steps to ensure Ms Raper received complete management support.
In February 2018, Ms Raper asked to be reassigned from State Parliament to general reporting shifts for reasons unrelated to the incident and before media enquiries were received. There has been no change to the work assignments given to Ms Raper. There is absolutely no suggestion of any wrongdoing by Ms Raper and her career should not be affected in any way.
Ms Raper has today decided to issue a personal statement, which can be read below.
This is the only comment on this matter she and the ABC wish to make.
The ABC considers it extremely unfortunate that media and public pressure has been applied to Ms Raper during these past months and caused her to speak publicly on an issue she did not wish to pursue or to comment on.